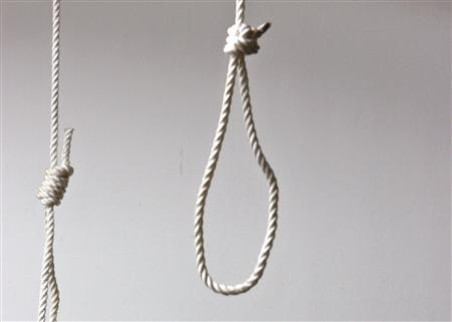 Enhanced supervision, reporting liability and new regulatory demands have meant that UK businesses have had to restructure and plough a vast amount of money into making sure they are legally compliant in time for deadlines imposed by the government.
More stringent regulatory measures, which include tighter business oversight and reporting measures, are being put in place to make sure the financial system can withstand major market fractures, such as the credit crisis which began in August 2007 and the subsequent Eurozone debt crisis.
The regulators themselves have also had a shakeup and in the UK, the Financial Services Authority (FSA) will cease to exist as of early to mid-2013, splitting into the Prudential Regulation Authority (PRA) and the Financial Conduct Authority (FCA).
But UK businesses have had to also factor in the regulatory overhaul across the many other jurisdictions in which they do business.
The latest available research from Thomson Reuters shows that regulators around the world have announced 14,215 changes in the 12 months to November 2011, up from 12,179 changes for the same period a year earlier.
Last year, the Institute of International Finance (IIF) warned that global financial regulatory reforms would prevent economic recovery until at least 2016.
For companies needing to stay compliant it is a legal and costly minefield.
Time is Money
In the current financial climate, businesses are expected to tighten reporting and supervisory measures, as well as to prepare for new frameworks coming into force within the next few years.
According to a survey by consultancy Robert Half UK, out of a survey of 200 chief financial officers and chief operating officers, 40 percent say that their teams are "not very" or "not at all" knowledgeable about all the regulatory changes.
Those who are least knowledgeable are medium sized companies (50 percent) followed by small companies (39 percent).
What is also concerning is that, according to the survey, UK departments are less knowledgeable than some of their global counterparts.
Nearly 90 percent of CFOs and COOs in Hong Kong say that their teams are "somewhat" or "very" knowledgeable, followed by 82 percent of peers in Germany and 70 percent in Singapore.
"Senior FS professionals face a real dilemma: they have no choice but to manage the huge workload that regulatory change represents, but also find that their teams lack the necessary knowledge to keep their companies on top of it all," said Neil Owen, Global Practice Director, Robert Half Financial Services.
"This is having a severe impact on their own workload because a whole day every week is being devoted to regulatory compliance - a huge chunk of their time. It's not surprising that we are seeing such a big demand for interim and permanent FS staff with proven regulatory compliance and management skills who can help move projects forward," he added.
Counting the Costs
Due to the manpower and cost demands to look stay compliant, it is no surprise that in a separate survey by Robert Half released last month that 93 percent of CFOs and COOs believe that a harmonised regulatory environment within the European Union is important to the operational well-being of their businesses.
When asked which global regulation has had the most significant impact on their business over the past six months, the survey respondents cited Anti-Money Laundering (42 percent), followed by disclosure or reporting requirements (35 percent)
However, with a EU wide harmonisation looking too complex to implement, businesses will have to carry on prepare for the regulatory changes that are set to come into force.
In a survey by another consultancy Protiviti, about half the number of senior compliance professionals at UK financial services firms are expecting compliance costs to rise by 20 percent over the next year, as a raft of regulatory changes force groups to make significant changes to their infrastructure and legal units in order to stay within the law.
In line with the other reports mentioned in this article, only 17 percent of respondents of the Protiviti survey say that their firm is 'completely' prepared for the different reporting demands and processes of the new structure.
Future Pain?
In July, the independent employers' association Confederation of British Industry (CBI) and accountancy firm PwC revealed in a report that while financial services business volumes and income both grew strongly in the three months to June, firms said they are less optimistic about their business situation than in the last quarter.
"The financial services sector has seen another quarter of robust growth, with business volumes, income and profitability all rising solidly once again," said Ian McCafferty, CBI Chief Economic Adviser. "However, businesses are less optimistic than in the previous survey, have reduced headcount and are reappraising investment plans. Regulatory compliance is an increasing factor shaping investment, activity and intentions."
Regulatory compliance was highlighted as a key driver of business costs and capital expenditure plans.
The number of financial services firms anticipating having to spend more on regulatory compliance over the next twelve months relative to the past year rose to 77 percent, up from 58 percent in the last quarter.
And more firms highlighted this as a motivation for capital spending in the year ahead at 68 percent.
More than half of respondents said that dealing with statutory legislation and regulation was likely to limit their ability to increase business over the next year.