UK enforces electronics ban on flights from Muslim-majority countries
British Airways, EasyJet and Jet2.com are all impacted by the fresh restrictions.
The British government has confirmed it is set to follow the example of the Donald Trump administration and introduce a controversial ban on consumer electronics – including laptops and iPads – on UK-bound flights from a number of Muslim-majority countries.
UK security services have been briefed with the same intelligence as their US counterparts and officials have said the plans are to bolster the "safety and security of the travelling public". The move impacts UK-bound flights from Turkey, Lebanon, Jordan, Egypt, Tunisia and Saudi Arabia.
Under the new arrangement, passengers boarding flights to the UK from the countries affected will not be allowed to take any phones, laptops or tablets larger than a "normal sized mobile or smart phone" into the cabin of the plane.
Any devices that don't meet this criteria will be placed into hold luggage and have to be checked-in before going through central security, the government said in a statement. Normal cabin baggage restrictions will continue to apply as standard, it added.
A spokesperson said the British government has been in "close touch" with the US to coordinate the approach to security. It is believed that airlines are now in the process of being informed about the scope of the restrictions. Disruption is now to be expected for passengers and flights.
The UK government did not provide an exact timescale for the rollout of the plans or a date for when the directive expires.
The government said UK carriers affected are: British Airways, EasyJet, Jet2.com, Monarch, Thomas Cook and Thomson. Meanwhile, foreign carriers include: Turkish Airlines, Pegasus Airways, Atlas-Global Airlines, Middle East Airlines, Egyptair, Royal Jordanian Tunis Air and Saudia.
The government statement continued: "We understand the frustration that [it] will cause, but our top priority will always be to maintain the safety of British nationals.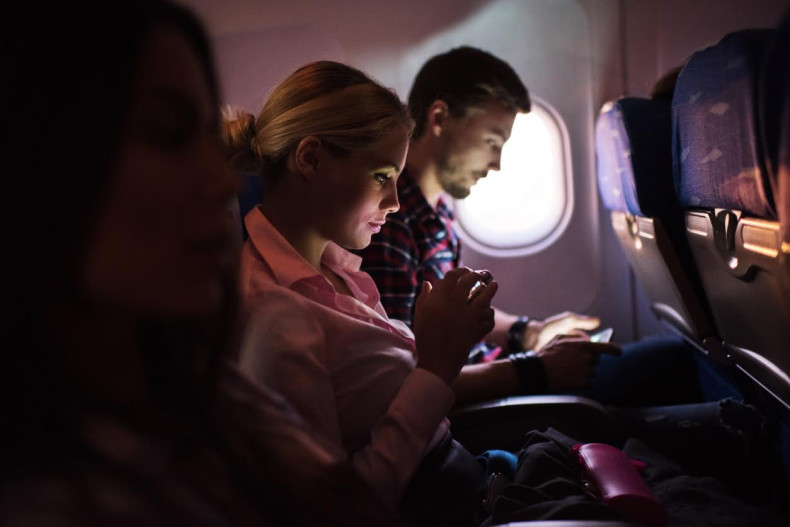 "Direct flights to the UK from these destinations can continue to operate to the UK subject to these new measures being in place. Travellers are advised to keep up-to-date with the latest FCO travel advice and to check online with their chosen airline for further information.
"Decisions to make changes to our aviation security regime are never taken lightly. We will not hesitate to act in order to maintain the safety of the travelling public and we will work closely with our international partners to minimise any disruption these new measures may cause."
Liberal Democrat shadow transport secretary, Jenny Randerson, reacted: "Serious questions remain unanswered, like why the government think it will work and why these originating countries are being singled out based on religious beliefs?
"We have seen time and again that terrorism comes from some of the unlikeliest sources."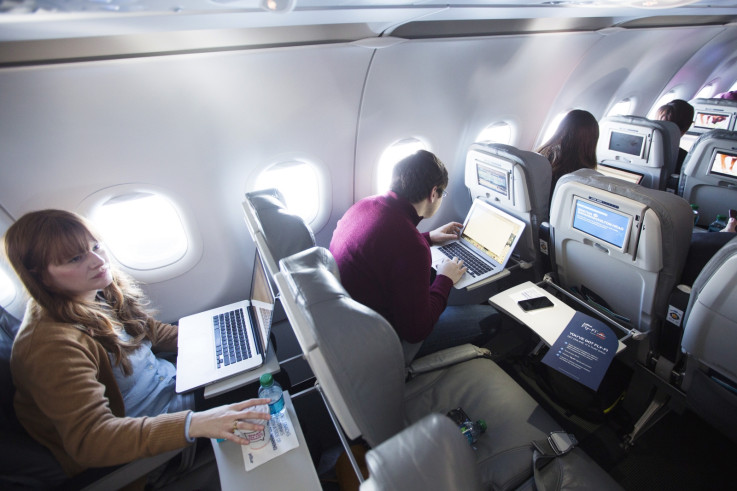 Laptops and tablets will be impacted on some UK-bound flights
Reuters
So is it the same as Trump's ban?
It's similar, but not exactly the same. It emerged this week nine airlines with routes to the US had been given 96 hours to comply with a fresh travel ruling from the White House.
The guidelines said passengers from 10 overseas locations would be required to place all devices larger than a smartphone in checked baggage.
Medical devices will be allowed on-board, the Trump administration said.
The US Department of Homeland Security (DHS) claimed that extremists are now using "innovative methods" to attacks airplanes. For example, it warned some bombs could be hidden in laptops.
As reported, the DHS named a number of examples where terror groups have targeted jets, including a 2015 airliner downed in Egypt and the attacks against airports in Brussels and Istanbul last year.
The changes come as "evaluated intelligence indicates that terrorist groups continue to target commercial aviation and are aggressively pursuing innovative methods to undertake their attacks, to include smuggling explosive devices in various consumer items", a senior official said.
What airlines are impacted in the US?
The airlines impacted are: Royal Jordanian, EgyptAir, Turkish Airlines, Saudi Arabia Airlines, Kuwait Airways, Royal Air Maroc, Qatar Airways, Emirates Air and Etihad Airways. Some have said the move is simply an extension of Trump's so-called "Muslim Ban".
Impacted airports include: Queen Alia International, Jordan, Cairo International, Egypt, Ataturk International, Turkey, King Abdulaziz, Saudi Arabia, King Khalid International, Saudi Arabia Kuwait International, Kuwait, Mohammed V International, Morocco, Doha International, Qatar, Dubai International, United Arab Emirates (UAE) and Abu Dhabi International, UAE.
The plans will affect roughly 50 flights per day in those airports, reports indicated.
In a now-deleted Twitter post, Royal Jordanian airlines said: "We kindly inform our dearest passengers departing to and from the United States that carrying any electronic or electrical device on board the flight cabins [is] strictly prohibited."
A spokesperson for Emirates, based in Dubai, told The Independent the directive is valid until 14 October 2017. "Electronic devices larger than a cell phone/smart phone, excluding medical devices, cannot be carried in the cabin of the aircraft," a statement read.
The Trump administration was previously hit with legal action after an attempt to restrict immigration from seven countries – Iran, Iraq, Libya, Somalia, Sudan, Syria and Yemen – for a period of 90 days. This resulted in a slew of court filings and a significant public backlash.