UK researchers develop model which uses AI for air traffic control
Researchers in the UK have designed a computer model in which artificial intelligence can direct flight movements, instead of human beings.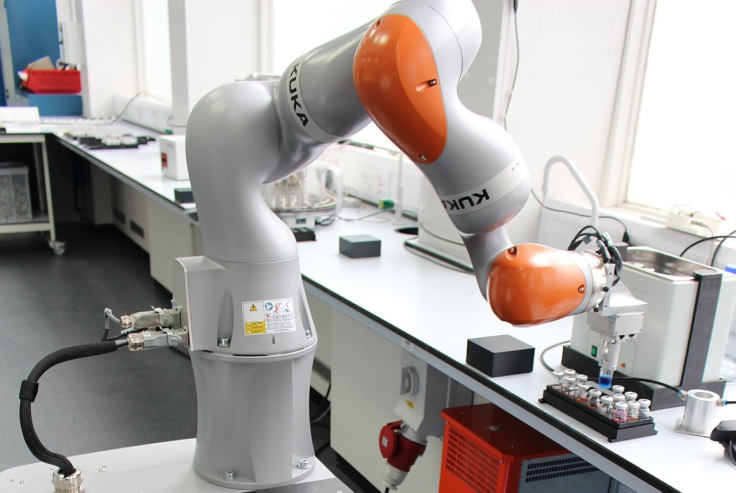 Researchers in the UK have designed a computer model in which artificial intelligence (AI) can direct flight movements, instead of human beings.
Described as a "digital twin" representation of airspace over England, the model is the first significant outcome of a £15 million initiative dubbed "Project Bluebird", whose goal is to determine the role that AI could play in advising and eventually replacing human air traffic controllers.
The project is the result of a partnership between National Air Traffic Services (NATS), the company responsible for UK air traffic control, the Alan Turing Institute, a national body for data science and AI and Exeter University.
It is largely being funded by the UK government, through the Research and Innovation Agency.
This latest development in the potential uses of AI technology was presented at the British Science Festival in Exeter, which took place last week.
Researchers explained how the computer model is being trained by Nats, who provide en-route air traffic control services to flights within the UK flight information regions and the Shanwick Oceanic Control Area. It also provides air traffic control services to 14 UK airports.
Richard Everson, professor of machine learning at Exeter University, said Nats had a "more complete" database of past flight records than the world's other air traffic control bodies, which is why researchers are using it to train their AI system.
There is no doubt that a transition from human to AI control of air traffic could have a significant impact on the aviation industry.
An AI-operated system may have the ability to identify more fuel-efficient routes for planes to take, drastically reducing the environmental impact of aviation.
In a new study, which appears in Environmental Research Letters, scientists from the U.K. analysed 35,000 flights going both ways between London and New York. The scientists assembled a computer model that crunches the numbers in a simplified form to estimate total fuel savings based on small route changes.
They found even tiny changes to aeroplane routes could save millions of kilograms of fuel each year, using up to 16 per cent less fuel in the process.
As well as this, replacing human operators with an automated system would almost certainly reduce delays and congestion, particularly at busy airports such as London's Heathrow.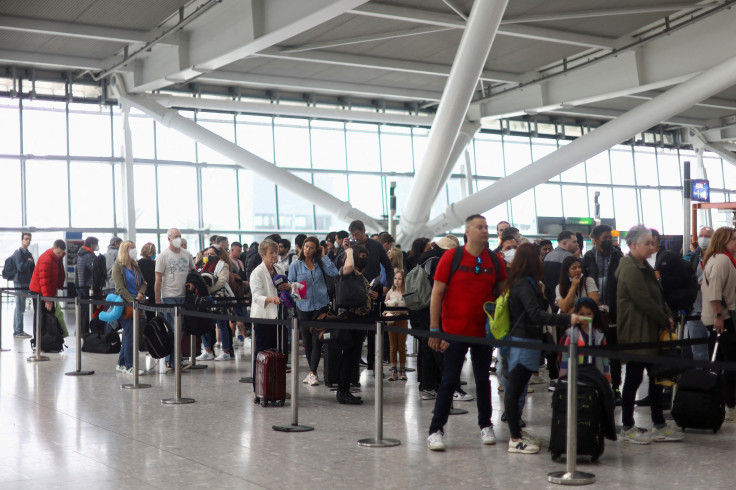 In recent years, air traffic has become a serious issue around the world.
Delays in air traffic are caused by factors such as air system delays, security delays, airline delays, late aircraft delays, and weather delays.
Just last week, air traffic control failures caused widespread disruptions to travellers looking to fly in and out of the nation, leading the Government to order a review into what caused the "technical glitch" which resulted in the cancellation of 1,600 flights last Monday.
The worst disruption to UK air traffic control in almost a decade will end up costing airline carriers around £100 million, the head of global airline body IATA estimated on Wednesday.
Perhaps most significantly, the introduction of AI into air traffic control systems would address the serious shortage of operators.
Training for this role currently takes at least three years, and data shows that a shortage of air traffic controllers across Europe is contributing to an increase in flight delays that are affecting travellers across the continent and costing airlines millions of euros.
Air traffic flow management, or ATFM, related delays – or when air traffic is limited through a certain area of the sky - were the second largest contributor to flight delays in June and July, according to data from European airspace manager Eurocontrol.
The duration of these delays increased six per cent from last year.
At the same time, air traffic – measured in number of flights – was up seven per cent year-over-year in June and July, Eurocontrol data shows, though still down from 2019.
"Seasonal weather, ATC capacity and ATC staffing delays strongly influenced en-route ATFM delays across the network," Eurocontrol said of the situation at the end of July.
Ryanair Group CEO Michael O'Leary, speaking in July, put it more bluntly: "ATC is a shambles. They are short-staffed, particularly at weekends."
The potential for AI to be used to alleviate this shortage by taking on some of the most repetitive and perfunctory air traffic control tasks is driving the research into a new computer-based model.
If the project succeeds, it is likely to lead first to AI working with people on more extensive operational trials over several years, before Nats and other air traffic bodies consider introducing a computer-controlled system.
"We have been preparing for this over the past decade by recording air traffic movements over the UK," said Richard Cannon, Nats research leader on Project Bluebird.
"By the end of the project in 2026, we aim to run live 'shadow trials' in which the AI agents will be tested on air traffic data in real-time, allowing a direct comparison with the decision-making of human air traffic controllers," he added.
Cannon also emphasised that the AI system would have no authority to actually determine aircraft routing, easing concern over the potential for the technology to lead to a rise in aircraft accidents or collisions.
Aviation has become the latest industry to be transformed as a result of artificial intelligence.
The creation of the natural language processing tool Chat GPT in November 2022 thrust artificial technology into the mainstream discourse, causing significant excitement as well as an alarm at the potential for AI to harm the human race.
Speaking at London Tech Week in July, Prime Minister Rishi Sunak said AI could be used to provide "personalised learning" to children at school, as well as reduce teachers' workloads by assisting with lesson planning and marking.
And in hospitality, AI is already being used in customer service and online retail. A report by investment bank Goldman Sachs suggested AI could replace the equivalent of 300 million full-time jobs.
By automating repetitive and time-consuming tasks, AI can free up staff time for more important tasks. This can result in increased efficiency and productivity for businesses and industries.
© Copyright IBTimes 2023. All rights reserved.