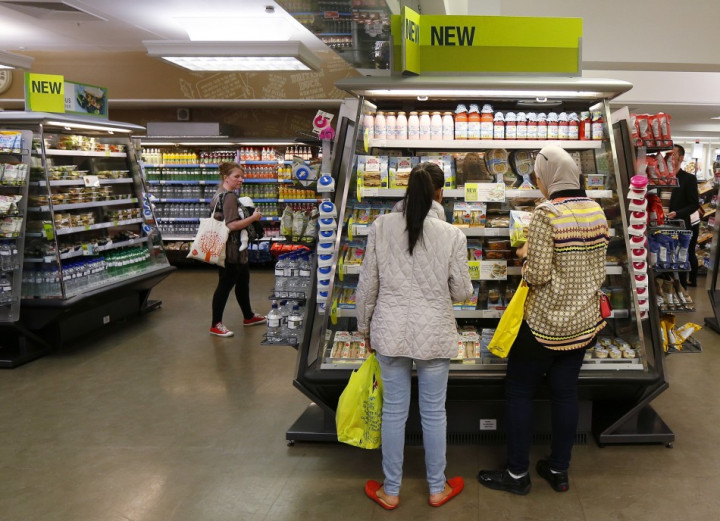 Retail sales volumes on Britain's beleaguered high street bounced by 2.1% on the month in May, as the economy steadily starts to pick up.
Consumers spent an average of £6.8bn (€8bn, $10.5bn) a week at UK retailers during the month. An increase in food store sales was the biggest driver of the headline volume growth month-on-month.
Across the year, retail sales volumes rose 1.9% in May. The amount spent year-on-year hit £27.1bn in the month, the highest value on record.
Retailers have been hit hard since the financial crisis as Briton's incomes plunged and the cost of living outpaced wage growth. Consumers have been left seriously out of pocket by the recession and have focused on paying down debts, buying essentials, and saving instead of spending out in the shops.
"The uplift demonstrated in today's retail sales figures will provide the embattled high street with a note of cheer," said Ian Geddes, UK head of retail at Deloitte.
"Economic indicators, such as inflation, are still fluctuating from month to month making it difficult to get a true reflection of the market. However, consumers have emerged from the prolonged period of cold weather and our own research suggests they are feeling more confident about their capacity to spend."
As well as the uplift in retail sales, there has been improving data from the service, construction and manufacturing sectors.
The UK service sector Purchasing Managers Index (PMI), compiled by research Markit and the Chartered Institute of Purchasing & Supply, defied forecasts in May to hit 54.9, up from the previous month's 52.9.
Both other PMI surveys, for the troubled construction and manufacturing sectors, also outshone expectations to produce positive numbers in May - coming in at 50.8 and 51.3 respectively.
Taken together, if this level of growth is sustained into June then Markit predicts 0.5% GDP growth in the second quarter, following a 0.3% expansion in the first three months when the country dodged an unprecedented triple-dip recession.
Markit's UK Household Finances Index hit a 40-month high in June, though pessimism still dominates.
"Improving household finance trends are an early indication that the UK economy has continued to strengthen in June. Households' perceptions of financial stability are now at a level unsurpassed over the past four-and-a-half years," said Tim Moore, senior economist at Markit and author of the report.