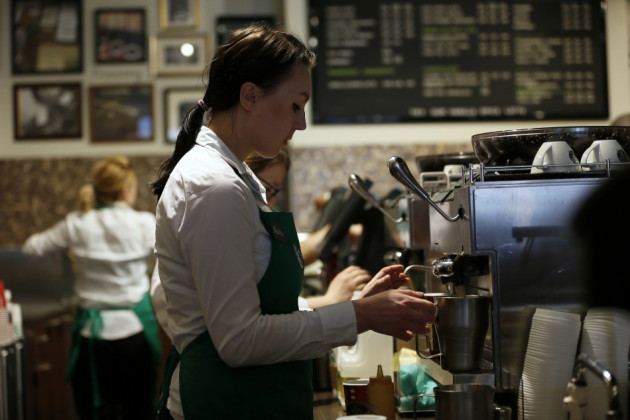 February Service Sector PMI Reading
51.8, up from January's 51.5.
Key points
Fastest rise in activity for five months, underpinned by solid expansion of new business
ƒBusiness confidence hits nine-month high
ƒSharpest rise in input costs for 14 months
Rate of job creation hits nine-month high
Comments
Chris Williamson, Chief Economist at survey compilers Markit, said:
"Faster growth of the dominant services sector offset downturns in manufacturing and construction during February, meaning the economy is likely to have grown for a second successive month after the downturn late last year.
"So far, the PMIs suggest that the economy will have grown by 0.1% in the first quarter, barely making up for any of the 0.3% decline seen in the final quarter of last year. However, growth could turn out stronger than this as there is good reason to believe that at least some of the weakness in manufacturing and construction was due to business being disrupted by bad weather, meaning a brighter picture may emerge in March.
"Service sector confidence about the year ahead also lifted to its highest since last May, contributing to a pick up in employment, and adding to the sense that the economy is reviving, albeit sluggishly and somewhat hesitantly, rather than sliding back into another recession."
Context
This is the number that should give a collective sigh of relief in the UK economy after the terrible manufacturing and construction sector PMI surveys.
It compounds the economists' view that the UK will narrowly avoid a triple-dip recession, though growth looks likely to be a paltry 0.1 percent in the first quarter.
The service sector represents around three quarters of GDP and is the driving force of the economy, so that it is growing, and growing faster than people thought, suggests it will help keep the economy buoyed above another quarterly contraction.
As RBS UK economist Ross Walker has pointed out, this is another piece of data that weighs against the idea that the Bank of England will increase its quantitative easing programme.
"I've been saying that we have stock markets surging, trade-weighted sterling down 6 percent since the start of the year and underlying economic data is no different - so I'm struggling to see what the pressing need for more QE is," he said.
---
Purchasing managers index (PMI) surveys are carried out by Markit Economics and the Chartered Institute for Purchase & Supply (CIPS).
Each month purchasing managers across private UK firms are surveyed to give an indication of business activity in the service, manufacturing and construction sectors.
On the index, neutral output activity is 50.
Any reading above represents expansion, while under signifies contraction.
---
Follow @shanecroucher