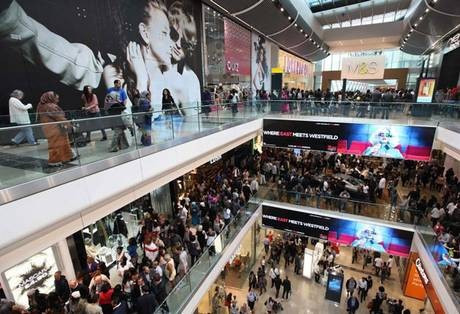 Growth in Britain's powerhouse service sector slowed in September, according to a private industry survey, leaving the anticipated third quarter recovery from recession teetering on the brink as underlying performance appears to show that it "barely expanded".
Employment was down for the first time in ten months, but a sharp rise in new business helped lift the service sector, which accounts for around three quarters of UK GDP, and kept it growing across the month.
The purchasing managers index (PMI) came in at 52.2 for September, down from the previous month's 53.7. Anything over the neutral 50 figure represents growth in sector activity, while a number under signifies contraction.
"The September service sector PMI adds to evidence to suggest that the UK economy barely expanded in the third quarter," said Chris Williamson, chief economist at survey compilers Markit, who put together the monthly PMI reports with the Chartered Institute of Purchasing & Supply (CIPS).
While official GDP figures for the three months to the end of September are likely to show a significant rise because of the base effect, as the data naturally corrects itself from the second quarter's anomalous lost output owing to an extra public holiday for the Queen's Diamond Jubilee, Williamson said the evidence suggests just 0.1 percent growth.
Like the conclusion drawn in a recent report by British Chambers of Commerce (BCC), the industry group that called for more fiscal intervention in light of a weak economy, Williamson said the underlying trend highlighted by PMI surveys "warns of near stagnation".
Elswhere in the UK economy PMI data paints a concerning picture.
Construction continued its collapse in September, registering another fall in activity as output and business levels dropped.
Manufacturing reported a fifth consecutive month of decline.
---
Follow @shanecroucher