Britain's services sector grew at the fastest pace in almost a year and a half in December, boosted by a sharp increase in new business, a survey released on Thursday (5 January) by IHS Markit Economics showed. The service sector accounts for more than 75% of the UK economy.
Markit's Purchasing Managers Index (PMI) for the services sector rose from 55.2 in November to 56.2 last month, beating expectations for a 54.7 reading and recording the third successive monthly increase.
The latest figure was the highest on the record since July 2015 and marked the fifth consecutive month the index has come in above the 50.0 threshold that indicates expansion.
New business grew at the strongest since July 2015, boosted by a combination of factors including marketing initiatives , new product launches and government contracts, as well as export business, new accounts and mergers and acquisitions. Meanwhile, the volume of outstanding business increased for the fourth time in five months.
Employment grew for the fifth month running, as the rate of job creation was unchanged from November's seven-month high, remaining stronger than the long-run survey average. However, the rate of growth over the whole of 2016 was weaker than those recorded in the previous three years, the report added.
Cost pressures showed no sign of abating, as input prices rose at the second-fastest rate since April 2011, on the back of the weaker pound. That led service providers to raise their own charges at the fastest rate since April 2011.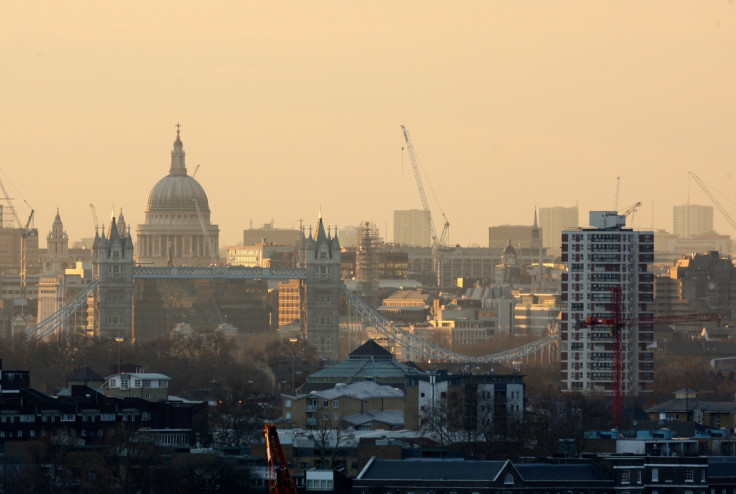 Chris Williamson, chief business economist at IHS Markit, said the report highlighted how the UK economy continues to defy widely-held expectations of a Brexit-driven slowdown.
"At face value, this improvement suggests that the next move by the Bank of England is more likely to be a rate hike than a cut, but policymakers are clearly concerned about the extent to which Brexit related uncertainty could slow growth this year," he said.
"They will therefore consider the current resilience of the economy alongside the elevated levels of uncertainty highlighted by the historical weakness of business optimism about the year ahead."
Scott Bowman, UK economist at Capital Economics, added: "The support provided to activity from a lower pound and rock-bottom interest rates should prevent growth from slowing too sharply. Overall, our forecast is for GDP growth to ease from around 2.0% in 2016 to about 1.5% in 2017."