UK steel crisis: Tata Steel to axe a further 1,050 British jobs, including 750 at its Port Talbot plant
Welsh first minister Carwyn Jones has said the UK government needs to step in and help save the British steel industry, following reports that Tata Steel is to axe 1,050 jobs.
The Indian-owned company has already slashed 1,200 jobs at its Scunthorpe and Lanarkshire sites but is now said to be turning its focus to its Port Talbot plant in Wales and other sites throughout the UK.
The new round of job losses is expected to break down into 750 roles axed at the Port Talbot plant and a further 350 elsewhere in the UK, Sky News reported, citing an anonymous source. A formal announcement of the job cuts is expected to be released on Monday (18 January).
In a leaders' debate on BBC Radio Wales, Carwun Jones said energy costs were "phenomenally high" and the UK government could take action. He said his government could not do so as "the costs were huge".
Meanwhile, Plaid Cymru leader Leanne Wood said "all options should be considered" including the Welsh government taking "a temporary stake in the steel industry".
Port Talbot MP Stephen Kinnock described the news as a "massive blow".
"The Tata steelworks in Port Talbot is the beating heart of our community and our economy, and indeed plays a massive role across Swansea bay and Wales and the rest of the United Kingdom," he told Sky News.
The expected announcement is yet another blow for Britain's embattled steel industry. Thousands of jobs were lost throughout the country last year as companies announced major cutbacks and steelworks in England and Scotland closed their doors.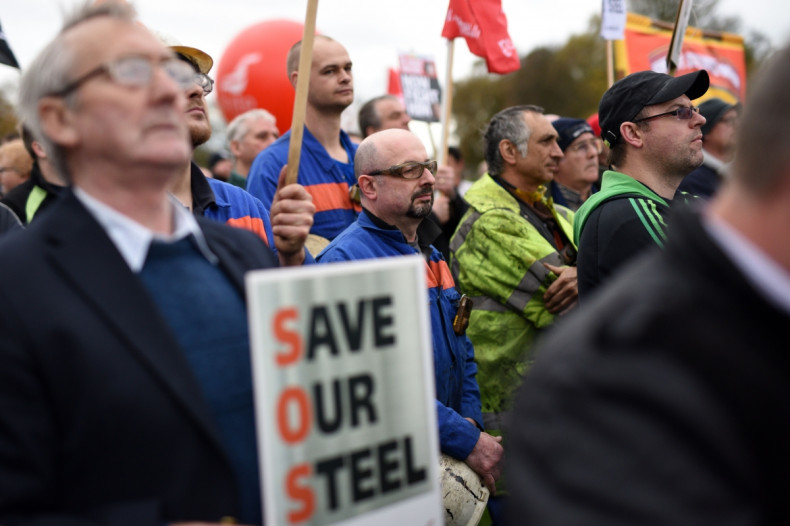 Steel unions have urged the UK government to do more to prevent job losses in the sector, blaming the current crisis on high energy costs, collapsing prices and cheap Chinese imports. But opponents argue that the production of British steel is simply too expensive and the government should not spend tens of millions of pounds propping up what is simply no longer a viable industry.
Tata Steel currently employs more than 6,000 people in its Welsh steel plants alone. The Port Talbot site is by far the largest in Wales, with more than 4,000 members of staff.
Across the UK Tata Steel employs more than 17,000 people, boosting the British economy by approximately £200m every year. But as the crisis engulfing the British steel industry intensified, Tata Steel was reported as losing up to £1m every day.
Those massive losses over a period of several months led the company to carry out a major overhaul of the way it does business – a move which prompted to the recent job cuts. The workforce at Port Talbot have known about the possibility of job losses since before Christmas, the BBC reported.