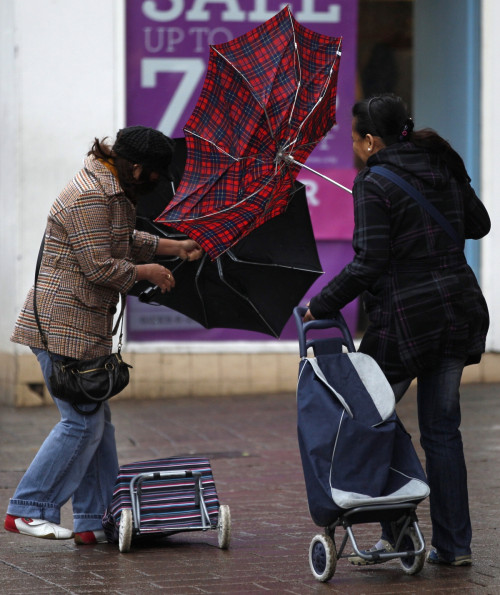 With strong winds and heavy rains expected on Monday, Network Rail in the UK has warned people travelling away for the Christmas break to expect delays.
Forecasters say that winds could reach 60mph tomorrow afternoon, and up to 80mph later in the day in some areas.
This could lead to train delays and cancellations, disrupting the travel plans of thousands.
Sky News weather forecaster Nazaneen Ghaffar said: "Very strong winds are expected [on Monday] as the deep area of low pressure across the southwest moves northwards past the Western Isles of Scotland.
"Gusts are expected to reach 60mph almost everywhere during the afternoon.
"Later, during the evening and overnight wind gusts may reach 70-80mph across central and south-eastern parts of England.
"Heavy rain is also expected to spread eastwards to most of the UK during the afternoon and overnight. So it will be a very wet and very windy day for all areas."
In Scotland, where days of heavy rain have led to flooding, forecasters have warned that strong winds could disrupt power supplies.
Though the strong wind and rain are set to continue, forecasters have slashed the odds on a white Christmas, with temperatures set to drop on Christmas Day itself.