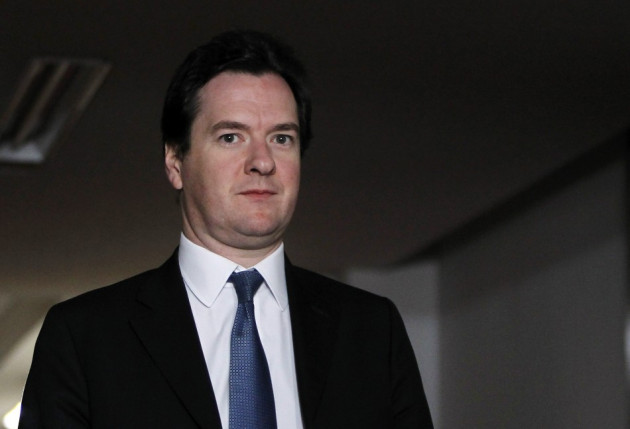 Net UK government debt is over £1tn for the first time. Government statistics show it standing at £1.0039tn.
That is equivalent to 64.2 percent of the country's GDP - a record level - according to figures from the Office for National Statistics (ONS).
Government borrowing in December fell to £13.7bn, less than the £14.9bn predicted.
National debt has risen sharply since the 2008 economic crisis.
"That our national debt has reached more than one trillion pounds simply shows the unsustainable level of spending this country built up over the past few years, and shows why it is critical for our nation's future that we deal decisively with the deficit," said a Treasury spokesman.
"Today's figures show that we are making good progress, with borrowing over £11bn lower than in the same period last year."
In 2008 net UK government debt was £525bn, before increasing to £759.5bn by the end of 2010.
"The government's focus on fiscal prudence has delivered one worthwhile reward: low interest rates on its debt. A UK 10-year government bond now has a yield of 2.2 percent," said Daniel Solomon, an economist at the Centre for Economics and Business Research thinktank.
"They are on the right track, but are moving forward much more slowly than they had planned."
Solomon added: "The data released by the ONS simply drives home the point that the government is likely to miss its deficit reduction targets."
Most economists expect official GDP figures released on Wednesday to show the UK economy contracted during the final quarter of 2011.
Growth is expected to have fallen 0.1 percent in the three months to December, according to a Bloomberg poll, compared with a 0.6 percent rise during the third quarter.