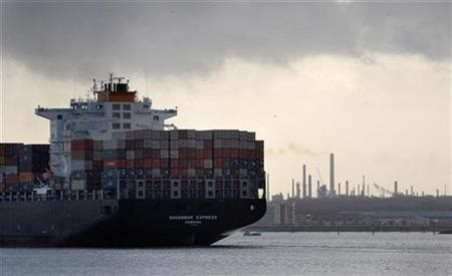 Britain's trade deficit widened by more than expected in February to £3.6bn, reported the Office for National Statistics.
This is up from January's £2.5bn as exports to the US tumbled by £329m. The £9.4bn deficit in goods trading was partly offset by a £5.8bn surplus in services.
"By EU country, exports to Belgium and Germany by value held up better than exports to other member states in February," said the ONS.
"In the same period, imports from the Netherlands rose due to an increase in trade in gas. This rise was primarily offset by a fall in imports of oil from Denmark.
"Outside the EU, exports to the United States fell but exports to South Korea and China both rose."
Overall, the largest fall in exports came from goods to non-EU countries, which tumbled by 4.7 percent.
Chancellor George Osborne has set the target of increasing UK exports to a value of £1tn by the end of the decade.
---
Follow @shanecroucher