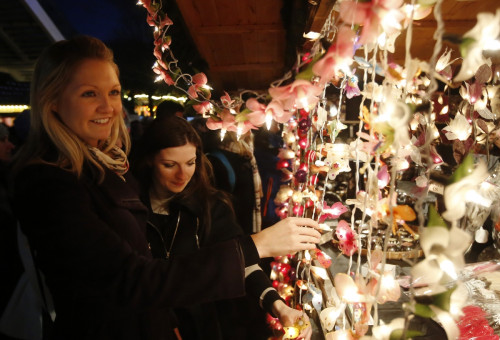 Pre-Christmas retail sales in both the US and the UK were below expectations as shoppers held out for better bargains.
In the US, consumers bought less on the final weekend before Christmas despite deeper discounts, in the hope that retailers would go for further price cuts during and after Christmas, according to a Reuters report.
Retail research firm ShopperTrak earlier said US retail sales declined 2.1% on the weekend of 20-22 December, with shopper traffic falling by 20.1%.
US shoppers hope to grab better deals after 25 December and showed signs that their post-Christmas spending will be higher than last year's, according to Reuters.
"Retailers recognise that consumers will wait as long as they need to," the news agency quoted Charles O'Shea, senior analyst at Moody's Investors Service, as saying.
The world's largest economy is experiencing a recovery after the global financial crisis and its retail sector has contributed significantly to the recent economic growth.
The Christmas trading season is vital for retailers: they generate 30% of their sales and 40% of profits during that period.
Major retailers significantly boosted the frequency of their promotions in the first part of December, starting the holiday shopping season well in the US. But sales fell later during what is traditionally the busiest buying period of the year.
Storm Hits UK Sales
Meanwhile, millions of UK shoppers stayed at home due to dire weather in the country, dampening the pre-Christmas shopping rush.
Despite discounts of up to 70%, many of the high street stores remained quiet on 23 December, one of the busiest Christmas trading days, as heavy rain and storms affected footfalls.
Visa Europe said it expects consumers to spend some £1.24bn ($2bn, €1.5bn) on 23 December, which would make it the busiest shopping day of the year on Britain's High Street.
However, there is evidence that UK consumers have also delayed their purchases in hope of better last minute deals.