British Taxpayers Get £4bn Repayment From 'Bad Bank' UKAR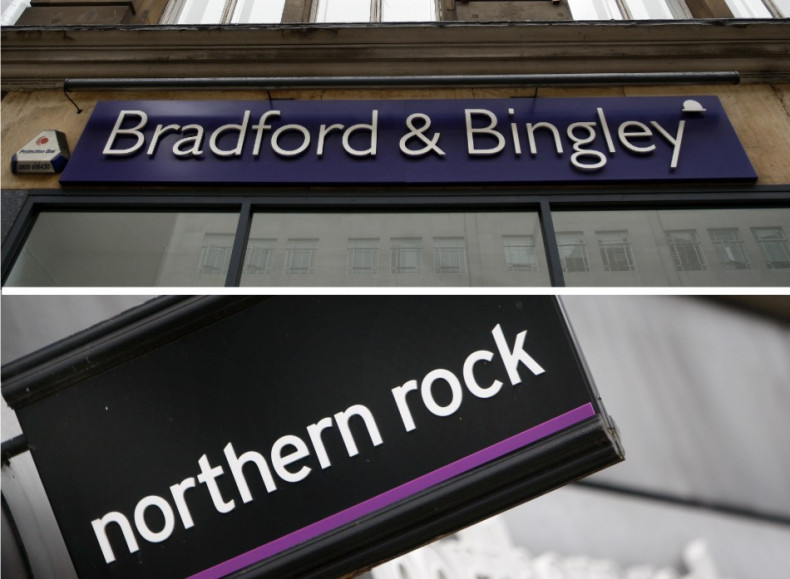 British taxpayers pocketed £4bn in 2012 from the "bad bank" set up to wind-down toxic loans held by Bradford & Bingley and Northern Rock after they were bailed out during the financial crisis.
UK Asset Resolutions, which was created in 2010, saw a 25 percent jump in underlying profit before tax during 2012, to £1.097bn, which meant it could give the Treasury a bigger windfall than it had in the previous year. As it stands, UKAR still owes taxpayers £43.4bn
"We still have a long way to go, but it remains our expectation and determination to repay that debt in full," said Richard Pym, UKAR Chairman, in a statement announcing the annual results for the year ending December 31.
Of the mortgage assets held by UKAR, the number of accounts three or more months in arrears are down by 23 percent to 25,581.
Overall, UKAR reduced its balance sheet in 2012 to £86.9bn, down from 2010's £110.9bn.
"Last year, with the sovereign debt crisis in the eurozone threatening to derail the global economy, we were cautious about the outlook for the UK," said the UKAR statement.
"However, the outlook is now somewhat more positive than a year ago although the recovery remains weak by historic standards and pressure on many households' finances remains acute.
"Against this background we expect to make further progress in 2013 in reducing the Balance Sheet and repaying more of the government loans."
Northern Rock, predominantly a mortgage lender, ran into liquidity problems at the outbreak of the 2007 sub-prime mortgage crisis stemming from the US. The bank then sought emergency liquidity from the Bank of England, stoking fears about its financial stability.
Eventually there was a run on Northern Rock as customers withdrew their deposits for fear of losing them altogether. The government had to intervene and prevent its collapse, leading to Northern Rock's nationalisation.
The government part-nationalised Bradford & Bingley after similar concerns, taking control of the mortgage book and other illiquid assets. Bradford & Bingley's savings arm was bought by Santander.
---
Follow @shanecroucher