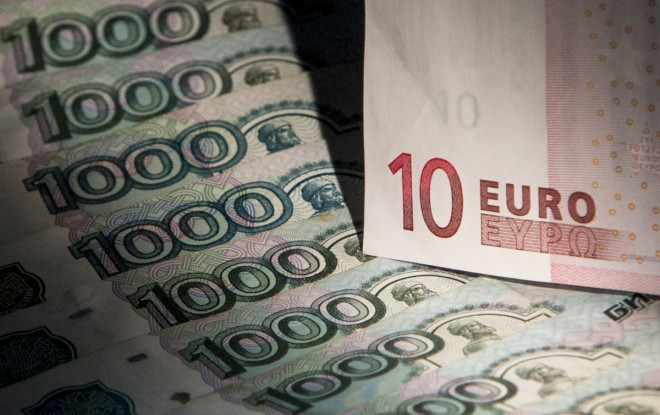 Sanctions imposed on Moscow by Washington in response to Russia's "illegal" annexation of Crimea have caused jitters and uncertainty across the world's markets. But what material costs are detectable so far?
McDonald's, a Western standard if ever there was one, has announced that it is ceasing operations in the annexed peninsula. The fast-food giant said it will rehire employees who worked at the three outlets it operated in Crimea, and help them move to other MacDonald's restaurants in Ukraine.
Meanwhile, French banking group BNP Paribas said that it would cut Ukraine staff by 1,600 by 2015 due to a tough economic environment - an announcement which followed the sanctions.
Apparently French lenders have a large exposure to Russia and significant ties to its banks, which are the direct target of sanctions. For instance, BNP owns a minority stake in a consumer-finance joint venture with Russia's Sberbank. It also owns Ukrainian lender UkrSibBank.
Russia's SMP Bank said towards the end of last month that almost nine billion roubles (£153m, €185m, $254m) had left accounts since sanctions were announced.
Bank Rossiya announced that would cease its foreign exchange operations, in light of the sanctions imposed on it. US officials had already said that it would be frozen out of the dollar.
"With the goal of defending the clients of the bank from the unscrupulous actions of foreign financial institutions Joint-Stock Bank Rossiya has taken a decision about working exclusively on the internal Russian market and only with one currency - the national currency of the Russian Federation - the rouble," said Rossiya.
In Moscow, Ford has cut 700 jobs since the sanctions. Friedrich Eichiner, chief financial officer at BMW, sees risks to its Russian business if tensions were to rise further between Ukraine and Russia.
Russia had only accounted for about 2% of BMW's sales of vehicles, but it was amongst its fastest growing markets, rising 11.8% in the past year.
Eichiner said of the matter: "There are risks in the Russian business. We see risks in currency, the rouble has weakened. So long as the crisis does not escalate then we stick to our guidance. If it does, all our statements about our outlook that we made today need to be questioned."
By contrast, fellow German car manufacturers Volkswagen said it will hold fast in the region: "I believe we should not scale back our activities (in Russia) because of this," VW's Martin Winterkorn told Reuters.
Finnish retailer Stockmann has frozen its Russian expansion. Expansion in Russia had been one of the department stores key strengths over the past decade, but the week rouble has stalled that growth.
In the engineering and construction sector, Italian cement makers Buzzi Unicem expects the crisis to limit expected earnings.
"Should the devaluation of the (Ukrainian) currency, which has already lost more than 30 percent compared with 2013, continue in the next months, operating results once converted into euros will very likely be lower than in the previous year," a statement from Buzzi said.
Central to discussions has been the possible impact on energy markets. The future of the South Stream pipeline is looking "gloomy", according to the CEO of Italian oil major Eni. The project aims to supply over 60 billion cubic metres of gas to Europe each year.