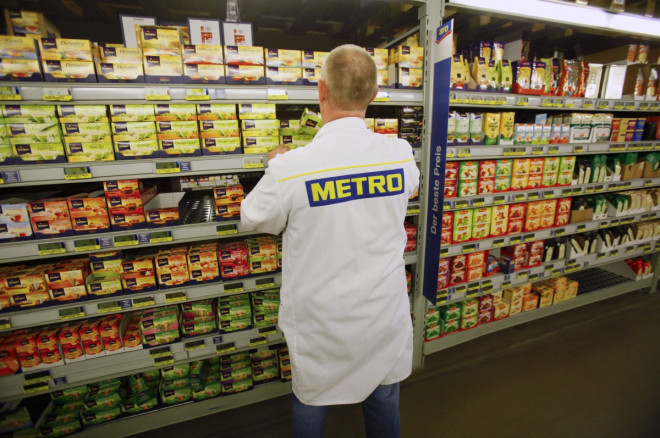 Metro's stock price is taking a heavy hit in early trading after the German retailer's plans to launch an initial-public-offering of its Russian unit has been thrown into doubt over the Ukraine crisis fallout.
Metro shares fell by over 5% in early trading on the German mid-cap stock exchange to €28.50.
Metro had hope to raise around €1bn (£825,901, $1.38bn) by selling 25% of its stake in its Russia cash-and-carry unit in a London listing but due Russia's involvement in the political chaos surrounding Ukraine.
A Metro spokesperson said it would "monitor the situation in Ukraine closely" because market conditions need to be favourable in order to launch an IPO.
While investor sentiment has severely waned over Metro's potential IPO, stock buyers could continue to be in short supply as Vladimir Putin, the Russian president, won parliamentary approval for the deployment of troops in the Crimea region of Ukraine.