Ukraine Crisis: Russian Markets Plunge as Rouble Drops to All Time Low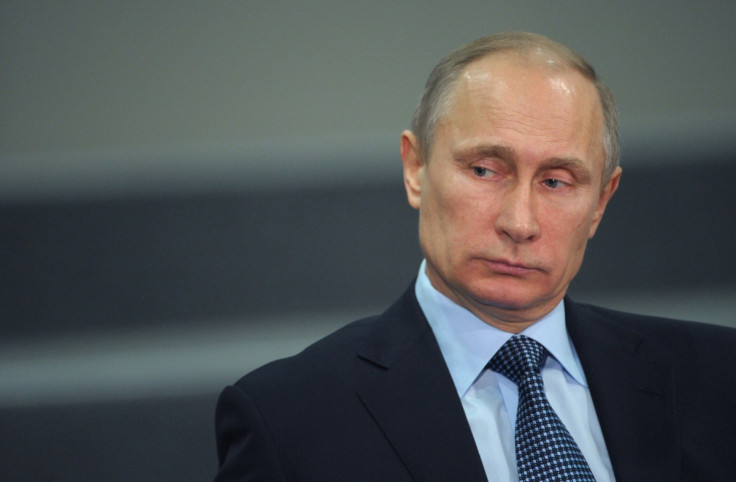 Russia's stock market plunged as investors fled amid the escalating Ukraine crisis, while the rouble sunk to an all-time low against the US dollar.
Moscow's Micex sunk 11% and the Russian rouble was down 2.5% to 36.5 against the US dollar. The Ukrainian stock exchange had plummeted by 10%.
Major Russian stocks were hit hard. The share price of state-owned energy giant Gazprom lost 12%, while Sberbank – Russia's largest financial institution – was down 13%.
Vladimir Putin, the Russian president, won parliamentary approval for the deployment of troops in the Crimea region of Ukraine.
Ukraine is in the throes of a revolution in which the country's Putin-allied President Viktor Yanukovich was ousted. He is now in hiding in Russia.
Russia has economic interests in Crimea, an autonomous region of Ukraine, where it owns a large amount of industry. There are also lots of ethnic Russians in the region, accounting for around 60% of the population.
Putin insists the deployment of thousands of Russian troops is not an invasion. He claims they are there to keep peace and order amid the Ukrainian revolution.
However the US Secretary of State John Kerry said the deployment of Russian military is an "incredible act of aggression".
British Foreign Secretary William Hague has also condemned Russia. The UK has pulled out of an impending G8 summit that was due to be held in Sochi, the Russian city that hosted the winter Olympics.
© Copyright IBTimes 2023. All rights reserved.