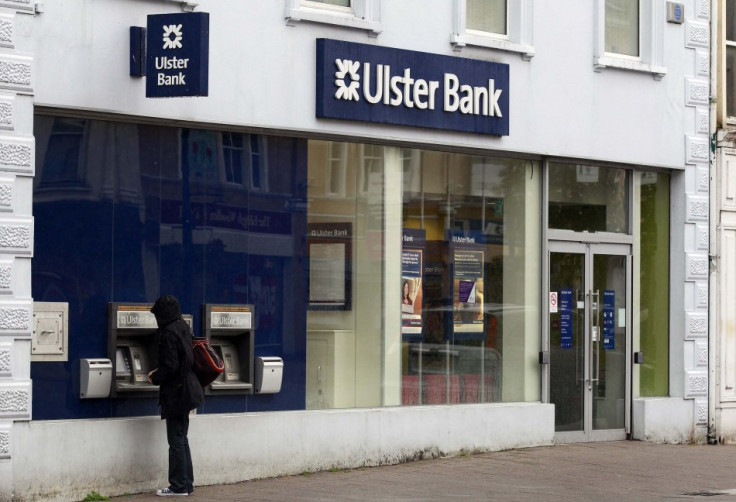 Royal Bank of Scotland-owned Ulster Bank will cut another 1,800 jobs and close about 40 branches as part of its restructuring plan to return to profit within three years.
The third-largest bank in Ireland announced 950 job losses in January 2012 and it closed about 24 branches over the last 18 months.
In a presentation to investors, the bank said its restructuring plans would involve a significant reduction in workforce, from around 5,800 full-time staff to between 4,000 and 4,500 by 2016.
In addition, Ulster will downsize its branch network from 214 to between 175 and 185 by the end of 2014. The branch closures will primarily impact rural branches as the bank looks to focus on towns and cities.
Ulster Bank has suffered hefty losses due to increased bad debts since the financial crisis. In 2012, the bank reported core operating losses of €1.21bn ($1.58bn, £1.04bn), but it said its businesses improved with losses halving year-on-year in the first quarter of 2013 to €191m.
With the cutbacks, the bank intends to become a "smaller, lower-cost and profitable bank" within three years. Ulster received cash injections from its parent group and is currently undertaking a redundancy programme.
Ulster currently has 6,000 staff and operates 214 branches across the island of Ireland. In the Republic of Ireland, the bank has 135 branches and it has 79 branches in Northern Ireland.
The development is a further blow for the Irish economy, where local banks and foreign lenders cut thousands of jobs since the outbreak of a property bubble in 2008, pushing the economy into a bailout funded by the European Union and the International Monetary Fund.
Finance union IBOA expressed anger at the announcement, slamming the bank for its "cavalier" approach to staff and customers. The union said the bank has made the decision without prior consultation with employees.
"While everyone is aware that Ulster Bank's parent, RBS, is in some disarray at the moment and its commitment to its Irish operation has been the subject of much speculation recently, I sometimes wonder if the senior management in Ulster Bank are deliberately trying to sabotage the bank's future by their cavalier approach to their customers and staff," said Larry Broderick, IBOA general secretary .