Google has launched an ambitious project to map the world underwater, starting with Sydney Harbour in Australia.
Divers have started filming test footage from the bottom of the harbour, as well as the waters beneath Bondi and Manly beaches.
Google expects the underwater scenes to reach at least one billion people, the Sydney Morning Herald reports. Working with the Catlin Seaview Survey, the underwater Street View will show nature, plants and pollution.
Emma Johnston, from the Sydney Institute of Marine Science, said the project will provide a scientific basis for looking at how the harbour is changing, as well as highlighting pollution hotspots that can then be targeted by government initiatives.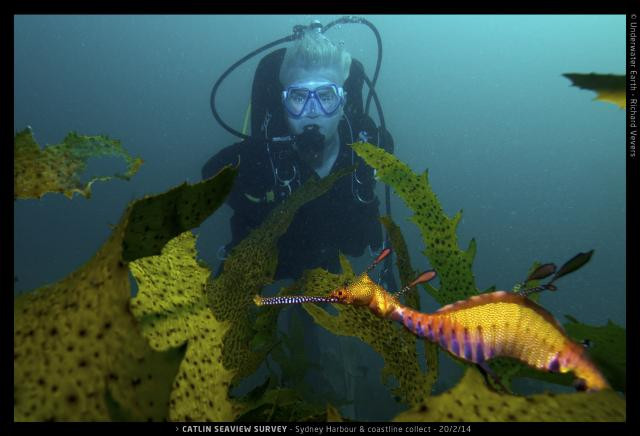 She said: "I think people will be surprised by the beauty and diversity of the harbour. We tend to think of the harbour as a monolithic and flat surface, but people will be blown away by what is happening underneath; the amazing kelp forests, underwater gardens of sea tulips and sponges and fish that they have never seen. The diversity of sea life is greater than any harbour in the world.
"The downside of being a city harbour is that it's subject to a range of threats from debris and rubbish. In one spot there was two shopping trolleys, a bicycle and bathtub."
Project director Richard Vevers, from Underwater Earth, said the technology being used to gather images beneath the water have been attracting sharks due to the electrical pulses they emit.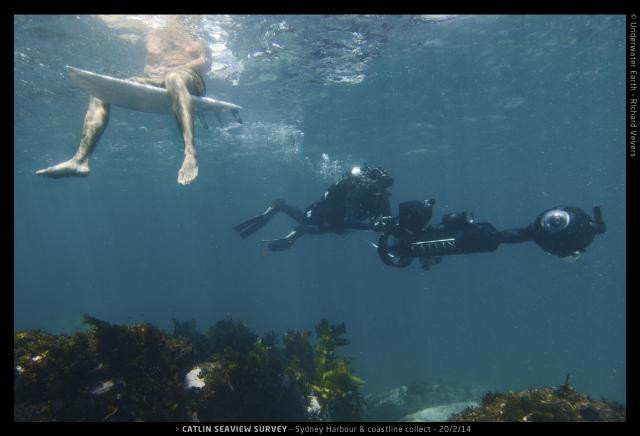 "There is a lot down there for us to capture, quite a few wrecks, small and large," he said.
"On a typical run we'll take over 1,000 panoramas, which are then stitched together to produce this virtual dive experience.
"We are very aware the Bull sharks could be interesting this time of year in the harbour too. The scooters do tend to attract sharks because of electrical impulses they give off. They come in and investigate which certainly makes a dive a little more interesting. I am hoping the Bull sharks are a little camera shy."
Google has completed similar surveys around the Galapagos Islands and the Great Barrier Reef. The launch of the underwater Google Street View will take place in November.