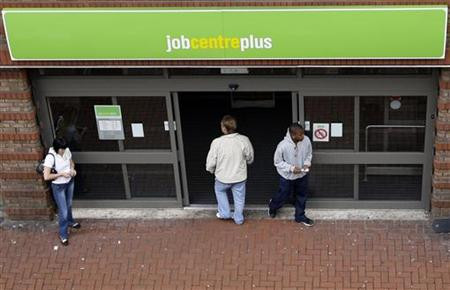 UK Unemployment has increased 0.1 pct with the jobless rate at 7.9 pct for the three months to April 2010.
The number of people claiming jobseeker's allowance fell 30,900 ahead of expectation.
Overall, those in employment increased 5,000 to 28.86 million whilst the number of unemployed increased 23,000 to reach 2.47 million.
The number of those unemployed for six months however, fell 42,000 boosting hopes that Britain has emerged from the recession with inflation falling above forecasts yesterday.
The claimant count, down 17 per cent is the first time it has been under 1.5 million since March 2009 when the Bank of England announced a £75 billion plan to 'Quantitatively Ease' the economy.