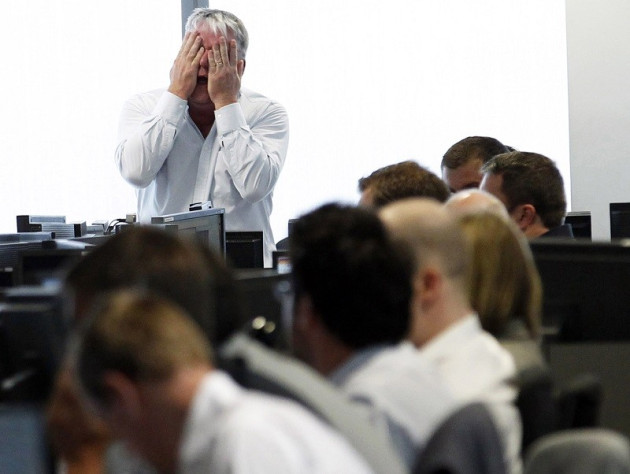 Bankers around the world are facing a health crisis borne of undue pressure, psychological abuse and a fear of unemployment, among other problems.
The UNI Finance Banking: The Human Crisis report, a survey of finance workers in 26 countries analysing the effects of job losses and working conditions on bank workers since 2011, revealed that a vast majority (80%) of banking unions in Europe reported deteriorating health as a major problem for their members.
UNI Finance said stress was a key factor, with workers reporting unfeasible sales targets, lower salaries, and having to complete the same workload with fewer members of staff.
Anxiety over job cuts was also high, partly due to a trend of replacing older workers with younger, lesser paid staff, often on temporary contracts.
"The pressure on staff to deliver with tighter human resources is immense, and it is being reflected in the deteriorating health and lifestyle of bank workers worldwide," said Marcio Monzane, head of UNI Finance.
"While we are rightly pointing the finger at bank owners for their role in the crisis, there are millions of honest, hardworking finance employees whose working lives have been ruined by the unstoppable wave of changes affecting their industry."
Stress and Strain
Half of the unions surveyed said members had complained that their personal life is under considerable strain.
An anonymous worker at an international bank's call centre in Brazil, for instance, told the researchers that "reaching the target is not enough. Supervisors send emails giving the names of those who failed. I fear I will have a heart attack soon."
The IBOA union in Ireland also reported staff were facing "unrealistic targets at all levels without consideration to the financial climate."
UNI Finance said job losses are accelerating in seven European countries including France, Netherlands, and Greece, as well as in Asia, the Americas and Africa.
But losses are slowing down in nine other European countries including Ireland, Spain and the UK, but from a very high level, according to the survey.
Big Hitters Not Immune
On 15 October, Barclays revealed that its head of compliance and ex-Financial Services Authority chief, Hector Sants, is taking time off work because of stress and exhaustion.
Sants, who was appointed chief executive of the UK financial sector regulator at the start of the crisis, is head of compliance at Barclays and charged with ensuring the bank's staff adhere to laws and regulations.
A statement from Barclays said of Sants that "rather than carry on working, and risk more serious consequences to his health, he is following medical advice and will be taking a leave of absence until the end of the year."
In 2011, Lloyds Banking Group Chief Executive António Horta Osório went on sick leave for the same reason, but forewent his bonus for the year because of it.