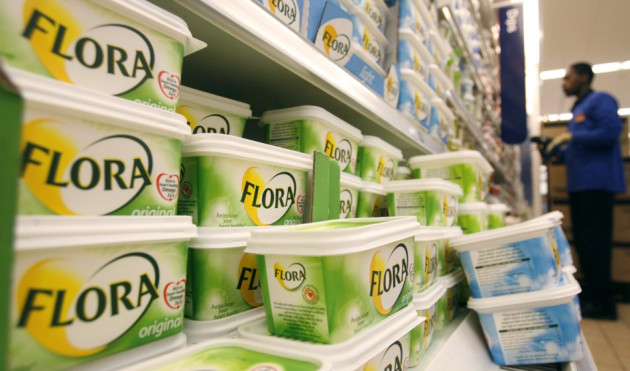 Unilever plc posted stronger than expected full year earnings as emerging market sales continue to boost the bottom line of the world's second largest consumer brands group.
Core earnings for the year rose 11 percent to €1.57bn (£1.32bn/$2.1bn), the company said in a statement published Tuesday on its website, while sales increased 10.5 percent to €51.1bn over the whole of 2012. Emerging market sales, the company said, now comprise more than half of total revenues. Stripping away the impact of acquisitions, so-called underlying sales growth advanced 6.9 percent, which Unilever said was evenly split between volume and price growth.
Earnings per shares was reported at €1.54bn on a fully-diluted basis for the full year while - 5 percent higher than last year - while sales for the final quarter of last year grew 7.8 percent to €12.6bn, the company said, with 4.8 percent of that advance resulting from increased volumes.
"We continue to make good progress in transforming Unilever into a sustainable growth company," said CEO Paul Polman in the statement. "We have reported another quarter of good quality, profitable growth ahead of our markets. All categories and all geographies grew with a good overall balance between volume and price. Emerging markets again contributed double-digit growth helping us exceed €50 billion turnover, an important milestone in our journey to double the size of Unilever from €40 to €80 billion whilst reducing our environmental impact."
Profit margins at the maker of Flora brand margarine and Ben & Jerry's ice cream expanded by around 30 basis points, or 0.3 percent, to 13.8 percent, the company said while its gross margin rose 10 basis points.
On a regional basis, the company said Latin American sales grew 11.6 percent in the final quarter of last year - the sixth consecutive double-digit advance - offsetting what the company called a "sluggish" performance in Europe where it recorded a negative gross margin owing to a 90 basis point decline in operating margins and higher commodity costs.
Unilever shares rose more than 3 percent in London trading to change hands at 2,522.00 pence each, an all-time high for the group. The shares have risen more than 22 percent over the past year.