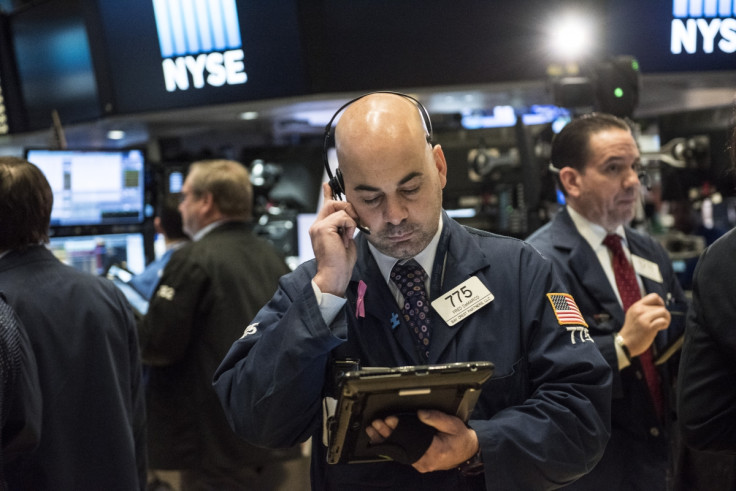 US stocks closed slightly higher on 2 March following the best start to a month in over three years. Sharp gains in crude oil prices also led to a jump in the energy sector, contributing to the stocks' rise.
The S&P 500 closed up 8.10 points, or 0.41%, to settle at 1,986.45. According to MarketWatch, eight of the S&P 500's sectors finished in positive territory, including the energy sector, which closed 2.5% higher to contribute the most to gains. The telecommunications sector was the second-best performer, trading at levels not experienced since August 2014.
The Dow Jones Industrial Average surged 34.24 points, or 0.2%, settling at 16,899.32. CNBC reported that IBM, which closed up 1.44%, contributed the most gains to the Dow, while Nike (-1.18%) and DuPont (-1.21%) weighed.
The minor surge comes a day after the Dow rallied on 1 March with a 300-point gain. "Today's moves are very small and it's not surprising to see markets take a breather after a big rally, like the 300-point gain in the Dow yesterday," Maris Ogg, president at Tower Bridge Advisors, told MarketWatch.
"The fact that the economy is still growing, however slowly, is good news, and since markets are not anticipating a rate hike soon, they are taking good news as good news," Ogg added. The Nasdaq Composite gained 13.83 points, or 0.29%, to settle at 4,703.42. Major tech companies Apple (+0.22%), Google (+0.01%) and Amazon (+0.20%) all closed up.
Crude oil priced settled high on 2 March following a report on inventories. MarketWatch reported that commodity investors focused on the decline in production based on a report from the US Energy Information Administration, while largely ignoring a bigger-than-expected rise in weekly supplies. US crude oil futures settled high 26 cents, or 0.76%, to settle at $34.66 a barrel.
Earlier, Reuters reported that Venezuela's Oil Minister Eulogio Del Pino announced more than 15 countries will attend an upcoming oil meeting to discuss an output freeze plan and other possible actions.
Treasury yields surged following the ADP employment report that revealed US private employers added more-than-expected 214,000 jobs in February. According to CNBC, treasury yields traded mixed, with the 2-year yield flat at 0.8491% and the 10-year yield trading up about 1.8371%.
The US dollar index traded a bit lower, with the euro at $1.0869 and the yen at 113.41 yen against the greenback. Gold futures for April delivery surged 0.79% to settle up $11 at $1,241.80 an ounce.
Abroad, the US performance inspired a surge in Asia, with Japan's Nikkei 225 closing up 4.11% and the Shanghai Composite gaining 4.26%. In Europe, the results were mixed. Stoxx Europe 600 index finished up 0.6%.