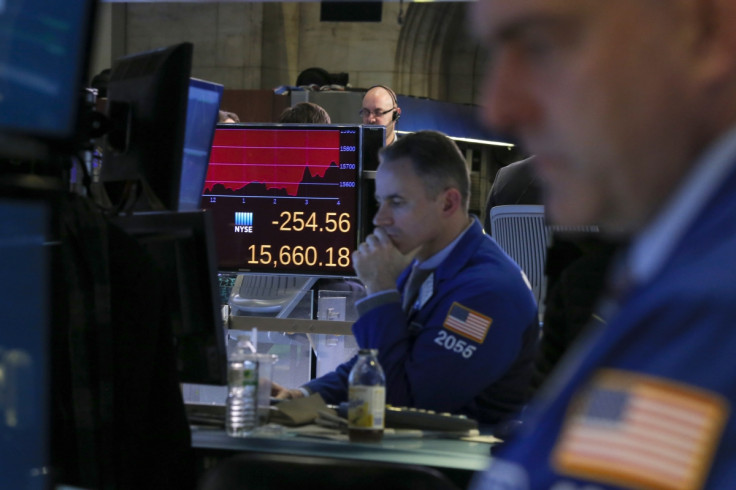 US equity markets edged lower early on Wednesday (2 March), as a fresh decline in oil prices seemed to weigh on investors' minds.
Shortly after the opening bell, the Dow Jones Industrial Average was down 0.16% to 16,837.75, while the S&P 500 and the Nasdaq were 0.18% and 0.04% respectively, after the latter posted its biggest daily gain since 26 August in the previous session.
Oil prices reversed the gains they logged in the previous day and edged lower, with West Texas Intermediate falling 1.12% to $34.02 (£24.30, €31.38) a barrel, while Brent fell 0.46% to $36.64 a barrel.
On the macroeconomic front, the ADP National Employment Report showed private employers in the US added 214,000 in February, up from 193,000 in the month before and way above the 185,000 reading analysts had expected.
"The turmoil in financial markets, which has most recently begun to fade, obviously didn't stop employers hiring last month," said Paul Ashworth, chief US economist at Capital Economics.
Investors will closely follow the release of the Federal Reserve Beige Book which, according to Michael Hewson, market analyst at CMC Markets, is expected to be of particular interest as "it should give a broad overview of the US economy for the key Fed regions".
"Given that the New York [Federal Reserve] President William Dudley expressed some concern about a slowing of US growth earlier this week, today's report could offer up some important clues as to what the FOMC [Federal Open Market Committee] might do at its next rate meeting on the 16 March, and how much economic conditions have deteriorated since the last report in November," he added.
Elsewhere, Asian stock markets rallied to two-month highs with China's Shanghai Composite Index and Japan's Nikkei 225 gaining 4.26% and 4.11% respectively as equities in the region took the cue from an upbeat session on Wall Street on 1 March.
European markets, however, relinquished their early gains, with London's FTSE 100 and France's CAC 40 in the red by mid-afternoon, while Germany's Dax was largely unchanged.
Among individual stocks, sportswear apparel producer Abercrombie & Fitch was firmly in the black, despite reporting a drop in sales, while SABMiller edged higher after it reached an agreement to sell its 49% stake in China Resources Snow Breweries to China Resources Enterprises (CRE), its joint venture partner in CR Snow, which holds the remaining 51% stake.