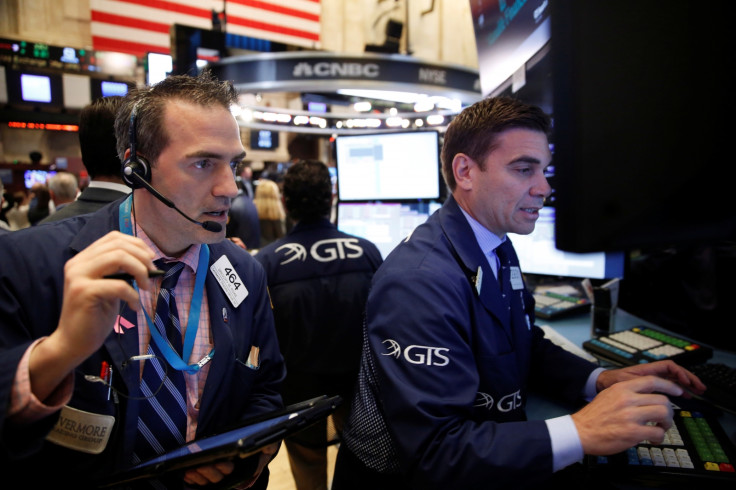 US stocks closed up on 2 June, with the S&P 500 hitting the key 2,100 level following gains in healthcare and telecoms. A rise in oil prices also helped stocks move higher as investors await the highly anticipated employment report due Friday (3 June).
The S&P 500 climbed 5.93 points, or 0.3%, rebounding from an earlier 11-point drop to settle at 2,105.26. The index last hit the 2,100 level in April but posted the highest close since 3 November 2015, when it hit 2,109.79, noted MarketWatch. Healthcare stocks, which traded more than 1% higher, led the gains in the S&P.
The Dow Jones Industrial Average rose 48.89 points, or 0.3%, to settle at 17,838.56. The biggest contributors to gains were Caterpillar Inc and DuPont, while the biggest decliners were Apple Inc and Exxon Mobile Corp. The blue-chip gauge managed to reverse an earlier decline of 86 points.
Meanwhile, the Nasdaq Composite gained 19.11 points, or 0.4%, settling at 4,971.36. MarketWatch reported the tech-heavy index earlier dropped up to 28 points.
US crude oil futures rose $0.16 (£0.11;€0.14), or 0.33%, to close at $49.17 (£34.11;€44.09) a barrel. According to CNBC, oil turned higher after a weekly inventory report revealed a drop of 1.4 million barrels. Oil was earlier down following the OPEC's decision against a policy change or output ceiling.
"I think oil prices will have less of an impact on stocks because there's less concern that stresses there will lead to impairment of bank capital," David Lefkowitz, senior equity strategist at UBS Wealth Management Americas, told CNBC.
In economic news, the private sector ADP payroll report was 173,000 for May, while the April report was updated to 166,000 from 156,000. The May non-farm payrolls report is expected before the opening bell on 3 June.
Treasury yields trader lower, with the 2-year yield around 0.87% and the 10-year yield near 1.80% in earlier trade. The US dollar index was higher, with the euro by $1.116 and the yen by 108.8 yen against the greenback. Meanwhile, gold futures for August delivery dropped $1.70 (£1.18;€1.52) to $1,213.00 (£841.39;€1,087.79) an ounce.
Overseas, European and Asian stocks closed mixed. The European Central Bank (ECB) kept interest rates unchanged, as expected. In Asia, the Shanghai Composite closed up 0.4%, while the Nikkei 225 dropped 2.3%.