Battle for Fallujah: Mothers kill their children as 50,000 civilians become human shield for Isis
Families are turning to suicide as the only way out of Islamic State-held Fallujah as the United Nations warns the city's 50,000 civilians are being used as human shields by the militant group.
Lise Grande told UN Radio that civilians trapped inside the city, risk being turned into human shields while agencies were doing all they could to protect non-combatants. Aid agencies have also warned that children as young as 12 risk being forced to fight for IS (Isis/Daesh) as Iraqi government forces advance into the city.
Around 3,700 people – 624 families – have fled Fallujah since the new offensive by Iraqi forces to retake the city began last week, according to figures provided by Iraqi authorities.
About 1,300 of those people are staying in al-Iraq camp in the Amiriyat al-Fallujah district in Anbar governorate, where the UN's refugee agency, UNHCR, is working. Others are scattered in one of several other government-run camps in the district or are staying with relatives.
As many as 20,000 children are trapped on the frontlines of the battle for control of Fallujah, the UN has warned, as US-backed Iraqi government forces continue their assault on the city.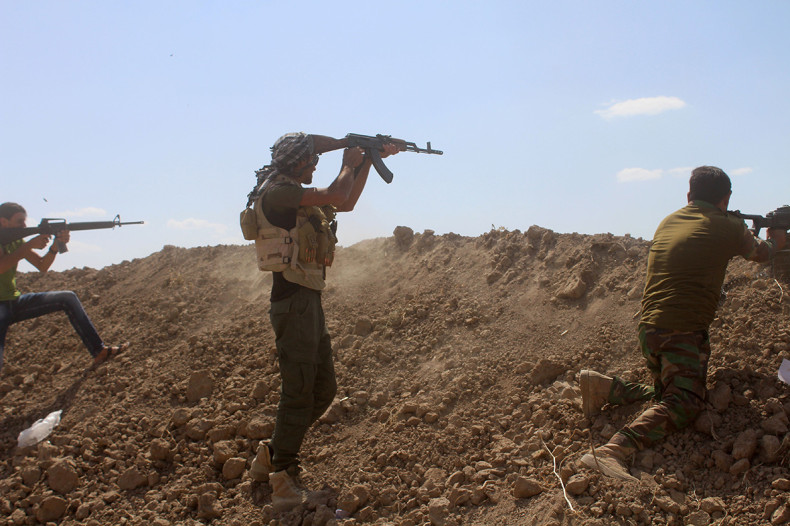 Reports in the Times newspaper have indicated that civilians are killing themselves in Fallujah, just 60km from Baghdad, because of pressures inside the city, where Islamic State has held sway for two years.
"Some of them set fire to themselves. I swear to God some of them drowned their children. Some of them threw their kids on the streets and left them there on their own because they didn't have any food," an Iraqi woman from Fallujah was quoted as saying.
The NGO Human Rights Watch has reported that it recorded the first suicides connected to Fallujah in March. "We were told of two instances of women throwing themselves and their children into the Euphrates," Christopher Wilcke, the group's Iraq researcher was quoted as saying.