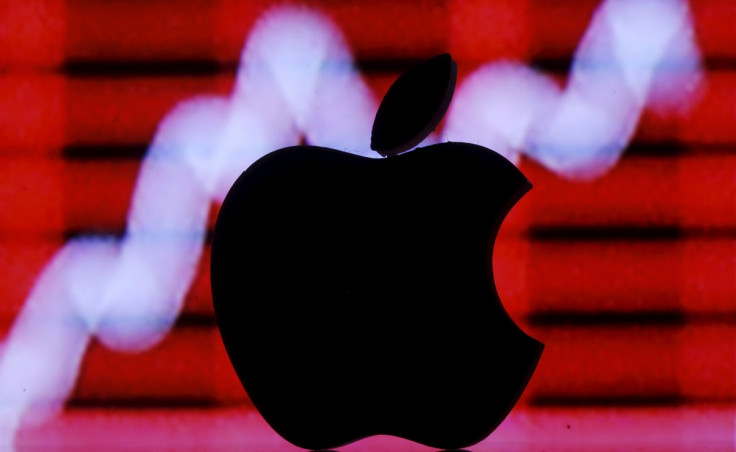 US stocks closed with mixed results on Thursday 12 May, with the Nasdaq and S&P 500 dragged lower by Apple and the Dow managing meagre gains to end in the green. The iPhone producer closed down 2.37% at its lowest since June 2014 and dropped below Alphabet as the world's biggest company by market capitalisation.
The S&P 500 closed just 0.35 of a point, or 0.02%, lower to settle at 2,064.11. Drops in healthcare, tech and industrials offsets gains in other sectors, particularly telecommunications, CNBC reported. The index, which experienced a rally in the retail-heavy consumer-staples sector, traded in a 20-point range throughout the session.
The Nasdaq Composite dropped 23.35 points, or 0.49%, settling at 4,737.33. According to MarketWatch, the tech-heavy index was also dragged down by biotechnology stocks. The iShares Nasdaq Biotechnology ETF fell 1.7%. Apple and Gilead Sciences dragged on the Nasdaq 100, as Microsoft and Amazon contributed to gains.
Meanwhile, the Dow Jones Industrial Average mustered a modest 9.38 point, or 0.05%, gain to settle at 17,720.50. Apple's slide, however, offset gains contributed by Boeing. Apple "was not the reason for the decline. It contributed to it and exacerbated it," Jeremy Klein, chief market strategist at FBN Securities, told CNBC.
Klein noted that stocks were mostly tracking oil prices as investors waited on April retails sales to be released on 13 May. "Tomorrow, retail sales are either going to confirm things really are weak or it will show the employment number and the GDP number was temporary weakness," Bryce Doty, senior fixed income manager with Sit Investment Associates, explained. "Maybe it's looking more forward to tomorrow morning."
US crude oil futures gained $0.47 (£0.33; €0.41), or 1.02% to settle at $46.70 (£32.33; €41.05) a barrel.
Treasury yields turned higher, with the two-year yield around 0.75% and the 10-year yield near 1.75%. According to CNBC, the Treasury held a $15bn sale of 30-year bonds that turned out weak demand. The US dollar index rose around 0.4%, with the euro by $1.137 and the yen near 109.1 yen against the greenback.
Gold futures for June delivery slid $4.30 (£2.98; €3.78) to $1,271.20 (£880.01; €1,117.49) an ounce.
Overseas, European stocks closed lower, while Asian markets ended mixed. The German DAX dropped 1.13% and FTSE 100 fell 0.95%. Japan's Nikkei 225 rose 0.4%, while the Shanghai Composite and Hang Seng closed lower.