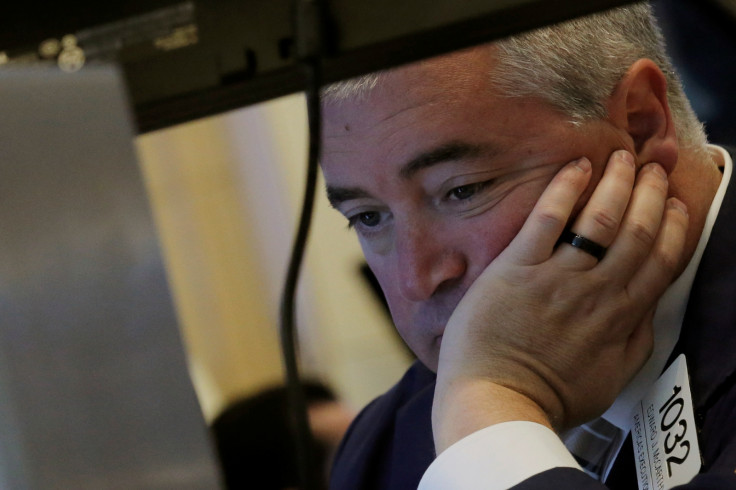 US stocks extended loses on 27 June, dropping about 1.5% on the second day of trading after the Brexit vote. Though the major indices came off session lows, the Dow Jones and S&P 500 still closed at their lowest since mid-March.
The S&P 500 dropped 36.87 points, or 1.8% to close at 2,000.55 from an earlier 46-point deficit, MarketWatch reported. Eight of the index's 10 main sectors closed in negative territory, with materials (down 3.4%) and financials (down 2.8%) leading declines. Meanwhile, utilities and telecom sectors contributed the most to gains.
The Dow Jones Industrial Average fell 260.51 points, or 1.5%, to settle at 17,140.24 from an earlier 337-point deficit. Losses were led by a 4% decline in American Express Co shares, with Boeing, McDonald's and IBM also contributing.
The Nasdaq Composite severely underperformed, dropping 113.54 points, or 2.4%, to end at 4,594.44. The tech-heavy index, which closed at its lowest since late February, was weighed down by Microsoft and Apple, according to CNBC. The iShares Nasdaq Biotechnology ETF (IBB) plunged 3%.
The US dollar index rose more than 1% against other currencies, with the euro and pound trading lower. The pound sterling hit a 31-year low of $1.3154 before recovering slightly to $1.3201, MarketWatch noted. The euro hit near $1.102 and the yen near 102.05 yen against the greenback.
"I think you've got some technical damage here and it's to be expected. The size of the moves in the currency markets are order-of-magnitude larger than the stock market's," Art Hogan, chief market strategist at Wunderlich Securities, told CNBC. "That's a hard thing to catch up with, and the knock-on effect that it has."
Treasury yields dropped, with the 10-year yield 1.46% and the 2-year yield by 0.61%. Meanwhile, gold futures for August delivery rose $2.30 (£1.74; €2.09) at $1,324.70 (£1,003.18; €1,202.09) an ounce.
"It's a lot of follow-through from Friday. There's a lot of uncertainty and panic there. Until the market can get a catalyst to hold onto to get shorts to book gains I expect markets to stay in a downtrend," John Caruso, senior market strategist at RJO Futures, said.
Despite stocks sell off, the CBOE Volatility Index (VIX) dropped 10% to 23.11 from 24 June's 50% increase, MarketWatch reported. "That's encouraging because it tells me that while there's a fair amount of uncertainty, there's not a lot of panic," Randy Frederick, managing director of trading and derivatives at Schwab Center for Financial Research, said. Frederick noted that in spite of pullback in the VIX, volatility is expected to remain as uncertainty levels stick around post-Brexit.
US crude oil futures dropped $1.31 (£0.99; €1.19), or 2.75%, at $46.33 (£35.09; €42.04) a barrel.
Overseas, European stocks continued to fall under Brexit pressure but Asian markets mostly rallied, according to MarketWatch. The STOXX Europe 600 dropped 4.1%, while the FTSE 100 fell 2.5%. In Asia, Japan's Nikkei 225 jumped 2.4% and the Shanghai Composite rose nearly 1.5%.