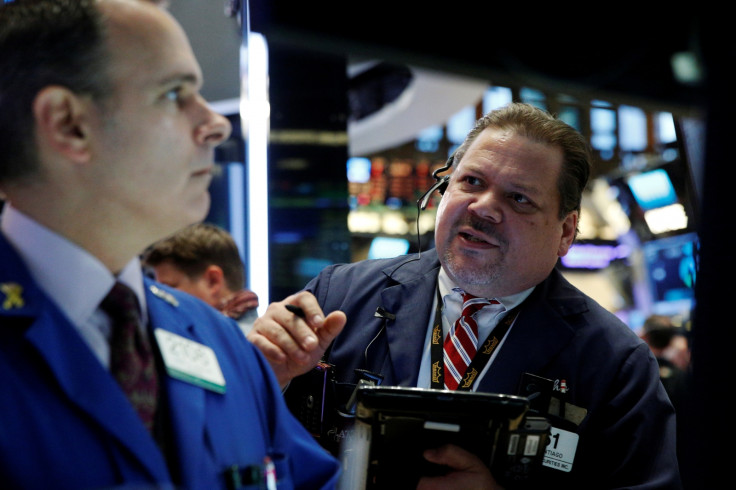 US stocks closed lower on 9 June, ending a three-day win streak, as US crude oil prices closed off highs not seen since July 2015. Despite closing lower, the major US indexes were on pace to finish the week higher following recent gains.
"A small consolidation after a big rally is not unusual, especially as investors are cautious ahead of the Federal Reserve meeting next week," Karyn Cavanaugh, senior market strategist at Voya Financial, told MarketWatch.
The Dow Jones Industrial Average dropped 19.86 points, or 0.1%, to close at 17,985.19. The blue-chip gauge, which was dragged down by American Express Co, Goldman Sachs Group Inc and Caterpillar Inc, had traded down as much as 89 points earlier in the session.
The decline comes just a day after the average closed above the psychologically key 18,000 level for the first time since April.
The S&P 500 slipped 3.64 points, or 0.2%, to settle at 2,115.48 after bouncing back from an 11-point decline. According to MarketWatch, seven of the index's 10 major sectors closed lower, with financials—down 0.77%—leading declines. Gains were led by the consumer staples, telecoms and utilities sectors.
Meanwhile, the Nasdaq Composite slipped 16.03 points, or 0.3%, to settle at 4,958.62. It previously traded down by 34 points.
US crude oil futures also ended a three-day win streak after settling down $0.67 (£0.46;€0.59), or 1.31%, at $50.56 (£34.97;€44.66) a barrel. "Oil stabilizing around $50 is really good for the markets. ...That helps stabilize emerging markets and is maybe a commentary on growth that recently demand is picking up," explained Jeff Kravetz of the Private Client Reserve at US Bank to CNBC.
"The picture in the US is pretty good and I think that's what's driving capital and there's plenty of liquidity out there looking for returns," he added.
Treasury yields traded somewhat lower, with the two-year yield nearly unchanged at 0.77% and the 10-year yield around 1.68%. According to CNBC, the Treasury auctioned $12B in 30-year bonds at a high yield of 2.475%.
The US dollar index jumped 0.5% to 94.06, with the euro near $1.132 and the yen near 107 yen against the greenback. Gold futures for August delivery settle up $10.40 (£7.19;€9.19) to settle at $1,272.70 (£880.16;€1,124.24) an ounce.
In economic news, the weekly jobless claims dropped to 264,000 for the lowest level of new claims in six weeks, MarketWatch reported. Wholesale inventories jumped 0.6% in April.
Overseas, European stocks were lower by nearly 1% or more. In Asia, the markets in mainland China and Hong Kong were closed for a holiday but the Nikkei 225, which was open, closed down nearly 1%.