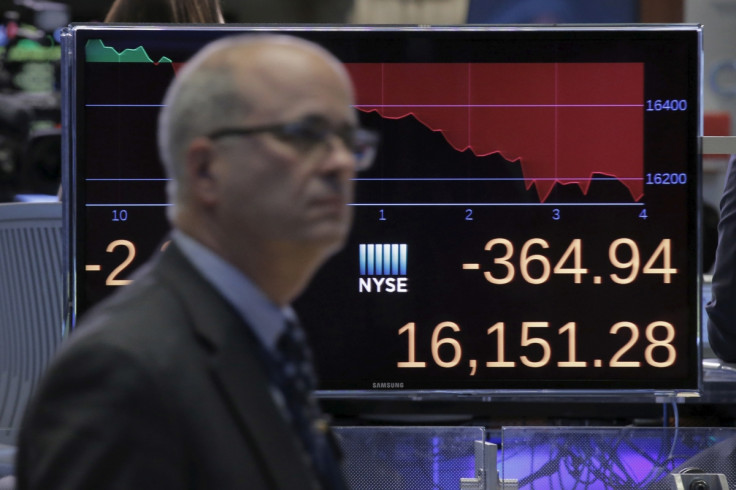 US equity markets were on the back foot early on Friday (5 February) after a job report revealed the pace of hiring suffered a sharp slowdown in January, making the already unlikely prospect of the Federal Reserve hiking interest rates in March largely improbable.
Shortly after the opening bell, the Dow Jones Industrial Average was down by 0.35% to 16,358.10, while the S&P 500 and Nasdaq were 0.66% and 0.81% lower respectively after Wall Street closed the previous session slightly higher, even though oil prices wavered throughout the day. Crude was down again during the final session of the week, with Brent crude sliding by 0.14% to $34.41 a barrel, while West Texas Intermediate slid by 0.32% to $31.62 a barrel.
"The dollar prices of many commodities have been boosted this week by declines in the value of the US currency," said Julian Jessop, head of commodities research at Capital Economics. "Any recovery may be good news for producers regardless of the underlying cause. Nonetheless, swings in commodity prices driven largely by FX movements can send misleading signals about the underlying strength of demand and the health of the global economy."
The highly-awaited non-farm jobs report revealed a slowdown of the headline jobs number, as the American economy added 151,000 jobs in January coming under the market's forecast of 190,000, while December's figure was revised down from 292,000 to 262,000.
There was better news on unemployment, as the jobless rate in the world's largest economy fell to 4.9%, moving below the 5% threshold for the first time in eight years, while hourly wages jumped by 0.5% to $25.39 in January.
"What this means for the Fed is unclear, but their obsession with wage inflation makes it very risky to assume they'll focus only on payroll 'slowdown', especially [considering] their analysis of the latter will be a bit more sophisticated than just looking at the headlines," said Ian Shepherdson, chief economist at Pantheon Macroeconomics. "We still think the March FOMC is live, but the data between now and then will need to be decent."
Elsewhere, Asian equities endured a mixed session, with Japan's Nikkei 225 and China's Shanghai Stock Exchange declining by 1.32% and 0.63% respectively, while Hong Kong's Hang Seng rose by 0.55%. European stocks, meanwhile, recouped earlier losses and moved slightly higher, with London's FTSE 100 up by 0.10%, while France's CAC 40 and Germany's Dax were both approximately 0.30% higher.
Among US stocks, LinkedIn tumbled after saying late in the previous session that growth this year is going to be slower than anticipated, while tech group Symantec was on the front foot after it was boosted by a $500m injection from Silver Lake.