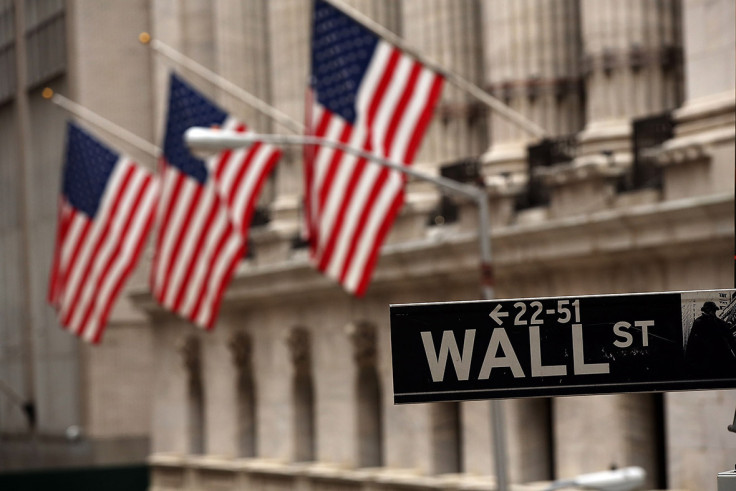 US equity markets kicked off the week on a downbeat note on 25 January, after a fresh slide in oil prices sparked new concerns over a crude oversupply and saw Wall Street relinquish some of last week's gains
Shortly after the opening bell, the Dow Jones Industrial Average was down 0.44% to 16,022.53, while the S&P 500 and the Nasdaq were 0.48% and 0.39% lower respectively.
Crude prices jumped 9% on 22 January to close at their highest level in two week but were on the back foot again, with Brent crude plunging 4.11% to $30.91 (£21.65) a barrel and West Texas Intermediate tumbling 3.81% to $31.01 a barrel.
"Saudi Aramco indicating it intends to maintain current capital investment has been blamed as the excuse for the retrenchment," said Colin Cieszynski, chief market strategist at CMC Markets.
"Considering that Brent and WTI have retraced a little less than half of Friday's moves up and are holding $30, so far this looks like a common retest in an emerging uptrend."
Oil stocks were under the cosh following the latest fall in crude prices, with Schlumberger, Exxon Mobil and Chevron all firmly in negative territory, while oil-field-services provider Halliburton fell despite posting better-than-expected fourth quarter earnings ahead of the bell after warning it could face challenging market conditions in 2016.
Twitter lost more than 5% after the social media giant said on 24 January that four top executives are set to leave the company as part of chief executive Jack Dorsey's reshuffling plan. There was, however, better news for McDonald's and Tyco International, with the former posting a 16% gain in fourth quarter earnings, while the latter confirmed it is set to merge with Johnson Controls.
Elsewhere, European stocks were in the red midway through the afternoon, with London's FTSE 100 down 0.39%, while Germany's Dax and France's CAC 40 were 0.44% and 0.54% down respectively and the Pan European Stoxx 600 was 0.70% lower.
Meanwhile, Asian stocks built on Wall Street's rally at the end of last week and closed the first session of the week in positive territory, with the Shanghai Composite Index gaining 0.75%, while Hong Kong's Hang Seng and the Nikkei 225 rose 1.36% and 0.90% respectively.
"Asian stocks extended last week's global rebound on the assumption that central bank largesse, either via dovish rhetoric - as is the case of the US Federal Reserve or more action - from the ECB and the Bank of Japan - will once again come to the rescue of recently dented risk appetite," said Michael Van Dulken, head of research at Accendo Markets.