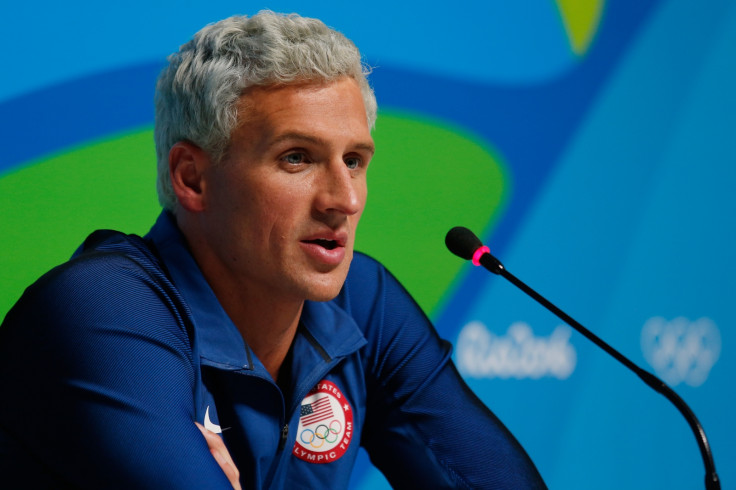 American swimmer Ryan Lochte has been handed a 10-month ban by the United States Olympic Committee and USA Swimming after he was charged by Brazilian police with filing a false robbery report at the 2016 Summer Olympic Games.
The Olympic gold medallist hit the headlines in Rio after he alleged he had been robbed at gunpoint at a petrol station. However, footage of the incident instead appeared to show Lochte and his US teammates, Gunnar Bentz, Jack Conger and James Feigen, vandalising a bathroom before they were asked to pay for the damages.
The situation provided a major talking point towards the end of the Olympics, with Rio natives taking particular umbrage with Lochte because they thought his claims portrayed their city in a negative light.
The ban, which was officially confirmed on Thursday afternoon, will see Lochte miss the swimming world championships in 2017 and would also throw serious doubt over whether he could add to his 12 Olympic medals during the Tokyo Games in four years' time.
Bentz, Feigen and Conger meanwhile have each been banned for four months.
"As we have said previously, the behaviuor of these athletes was not acceptable. It unfairly maligned our hosts and diverted attention away from the historic achievements of Team USA," the United States Olympic Committee CEO Scott Blackmun said in a statement, USA Today reports. "Each of the athletes has accepted responsibility for his actions and accepted the appropriate sanctions. We look forward to focusing our energy on the Paralympic Games and the incredible men and women representing our country in Rio."
Lochte, 32, has previously admitted to giving a distorted version of the incident at the petrol station. "I over-exaggerated that story and if I had never done that we wouldn't be in this mess," he told NBC.
Asked whether he was a victim, as Lochte had previously suggested, or a vandal, as the police have claimed, he said: "It's how you want to make it look like. Whether you call it a robbery or whether you call it extortion or us paying just for the damages. We don't know. All we know is there was a gun pointed in our direction and we were demanded to give money."
Since the controversy erupted, a number of Lochte's personal sponsors, including Speedo, Polo Ralph Lauren, Gentle Hair Removal and mattress-maker Airweave, have all announced that they would be cutting ties with the swimmer. Meanwhile, Brazilian authorities have charged Lochte with falsely reporting a crime, which could lead to a fine or up to six months in prison.