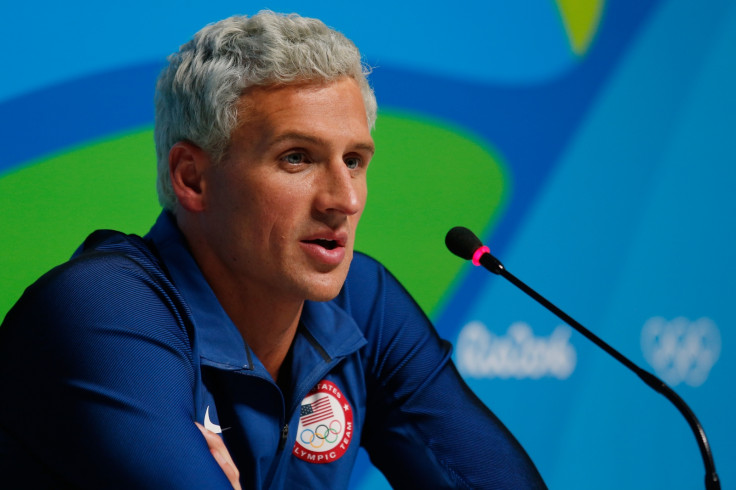 US Olympic swimmer Ryan Lochte who "exaggerated" claims that he had been robbed at gunpoint during the Rio Olympics has been newly endorsed by a crime prevention device, after losing a number of high-profile sponsorships. Lochte has now been charged with falsely reporting a crime by Brazilian police and will decide whether or not to introduce a defence in Brazil.
In a video posted to the athlete's Instagram account, Lochte is seen saying: "I've been travelling a lot lately. We all like to have fun but it's a good idea to stay safe. I don't go anywhere without Robocopp."
Lochte then holds up the small device: "All you do is pull the pin and it releases a startling alarm that can get you out of a bad situation." Lochte then releases the pin and pulls a face as the loud alarm sounds.
After events in Rio, Lochte was dropped from endorsing a number of high-profile endorsements including Speedo and Polo Ralph Lauren. A spokesperson for Robocopp confirmed the deal with Lochte to CNN Money but would not give any details of the deal.
Lochte has also been endorsed by a cough drop company, Pine Bros, since the incident in Rio – the company said on its Facebook page: "Forgiving isn't about condoning the action it is about providing grace when asked... It's not our place to judge each other. Everyone deserves forgiveness and second chances."
But some customers replied to the post with anger. One user said: "You are rewarding bad behaviour... we will no longer be purchasing." Another called the announcement a "bad move".
There were also messages of support, with one customers saying: "I will be buying lots of your product. I believe in forgiveness too. I've been forgiven, so I have no right to not forgive others."