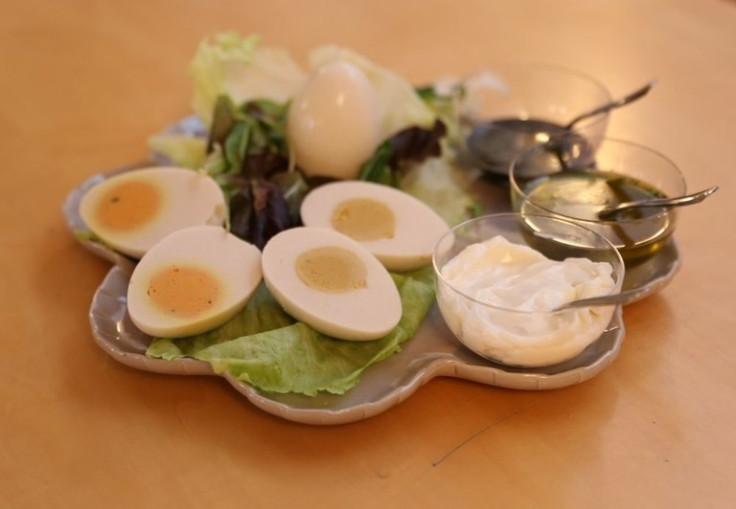 Four Italian students have developed a food which resembles a hard-boiled egg in appearance, taste and texture but which contains no animal products at all.
The 'hard-boiled egg' comes ready-to-eat as and is suitable not only for vegans, but also for people who need to avoid cholesterol and gluten - such as those suffering from hypercholesterolemia or coeliac disease. Due to its lack of cholesterol, the egg could even become an attractive option for health-conscious non-vegans.
Its ingredients include the flours of various legumes, vegetable oils, a gelling agent and a special vegan salt, all of which can be sourced organically.
The product was created by four master's degree students in Food Science and Technology – Francesca Zuccolo, Arianna Roi, Aurora Gobessi and Greta Titton – and was the result of a year and a half of experimentation in the labs of the Department of Agro-Food, Environmental and Animal Science at the University of Udine.
Over the next few weeks, the inventors and the university plan to present the product to companies who may potentially be interested in acquiring the patent detailing the process of making the egg.
The students say there were many technical "difficulties" in creating the product, especially regarding the choice of ingredients.
"Numerous tests were required to achieve the optimum formula in terms of the consistency and taste of the finished product", they said.
As many consumers become increasingly aware of the ethical and environmental implications of eating animal products, sales of plant-based foods are soaring. Vegan foods accounted for around 9% of all new food products launched in the UK last year, an increase of 6% from 2012, according to market research firm Mintel.
Meanwhile, Allied Market Research predict that the meat substitute market could be worth $5.2bn globally by 2020 with Europe accounting for 39% of the market share.