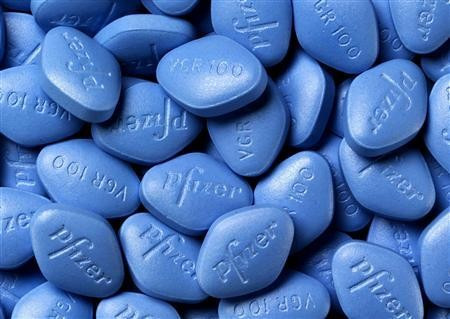 Drug maker Pfizer has lost a lawsuit in Canada due to breach of disclosure rules, paving the way for generic drug firms to produce cheaper variants of erectile dysfunction drug Viagra.
In a 7-0 decision, Canada's Supreme Court invalidated the company's patent for the drug, upholding an appeal by Israel-based Teva Pharmaceutical, which claimed that Pfizer's original patent application was not complete.
The court found that Pfizer had withheld disclosure of certain information about the drug and tried to "game" the Canadian system. Pfizer's original patent application listed several different chemical compounds, but it did not specify which one was the actual active ingredient.
"In its decision, the court determined that the Viagra patent failed to meet certain written disclosure requirements under the Patent Act. Pfizer expects to face generic competition in Canada shortly," the company said, commenting on the ruling.
"Pfizer is disappointed with the court's ruling and will continue to vigorously defend against challenges to its intellectual property," it added.
Pfizer had earlier won its lawsuits filed over the drug patent by Teva in the US, Spain and New Zealand. However, the company had lost in several European countries, where Viagra has gone or is about to go off-patent, according to a BBC report.
The ruling will result in drug firms producing generic versions of the anti-impotence drug in the country, after the expiry of the patent in 2014. Pfizer introduced Viagra in 1998 and had been enjoying a monopoly over the drug.
Following the ruling in its favour, Teva Canada posted a notice of its own generic version of Viagra on its website. The Sildenafil Citrate generic tablets will be sold at a "significantly lower" price than Viagra, Teva noted.
Teva had previously lost its lawsuits at the Federal Court and the Federal Court of Appeal over the patent.