Video: Watch Daniel Cormier accurately predict in 2014 how Jon Jones could finish him
Cormier lost his light heavyweight title to Jon Jones at UFC 214 via knockout.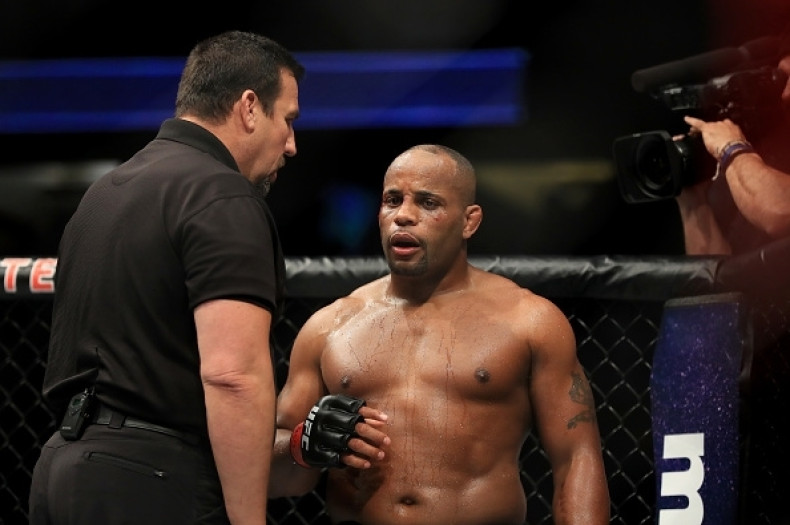 Before Jon Jones knocked him out in the main event of UFC 214 to win the light heavyweight title, former champion Daniel Cormier had never been finished before.
With a 19-2 record in MMA now, his only other loss to Jones came via unanimous decision in their first meeting at UFC 182 back in January 2015.
That is one reason why it was so shocking for fans and fellow fighters to see "DC" so brutally finished by Jones on Saturday (29 July) as it was a left head kick that ultimately caused the beginning of the end.
Cormier was rocked and wobbly for the first time in the octagon as he started backing away from Jones who was smelling blood.
The 38-year-old eventually stumbled and fell on the floor, which led to a brutal ground-and-pound finish from "Bones" as a new champion was crowned.
Concussed and dejected, Cormier was controversially interviewed by Joe Rogan, where he said he did not remember what happened after the kick.
"I don't know man. I thought the fight was going well. I don't even know what happened, I got kicked in the head...Oh man, I'm so disappointed," he said, before adding, "If you lose both fights there's not a rivalry. So I don't know [where to go from here]."
To add to all this, Reddit user /u/scalpingheads discovered footage of Cormier accurately predicting his own demise back in 2014 as he spoke about his tendencies that could expose him.
Before their first meeting, Cormier was talking about how he could beat Jones in a media day event for UFC 178 and mentioned that he will exploit the 30-year-old's weaknesses.
When Jones asked him to name some, the former Strikeforce champion refused but mentioned that he had his own tendencies.
"I know that there's one thing that I do that has gotten me in trouble, if you want to call it trouble, that I've been in a fight before and I haven't been in much trouble," Cormier explained. "In the instance that I did get maybe a cut or something, I know it was because of that tendency he's talking about."
When Jones asked if that tendency was displayed in Cormier's fight with Josh Barnett, the Olympian replied: "So maybe we are on the same wavelength. That will be figured out by 27 September so don't think you're going to kick me in the head with your left leg."
Cormier then claimed he would fix that mistake, however, he was not able to avoid it three years on. You can watch that part of the video below at 20:55.