Michael Bisping set to defend title against Georges St-Pierre at UFC 217 in New York
The fight was first announced in March but a date seems to have finally been confirmed.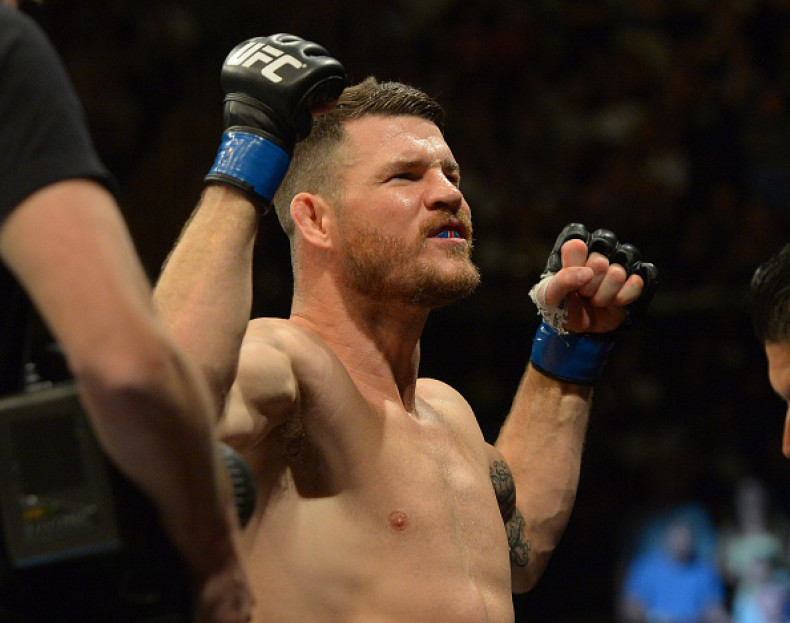 The long awaited middleweight title fight between champion Michael Bisping and Georges St-Pierre appears to finally have a confirmed date.
According to MMAFighting's Ariel Helwani, the fight has been confirmed for UFC 217, which will make its return to Madison Square Garden in New York on 4 November.
The title fight, which was first announced in March, appeared to be off in May as UFC president Dana White was not open to waiting for both competitors who were injured.
White claimed St-Pierre would instead fight for the welterweight title when he was ready to make his highly anticipated return to the octagon while Bisping would face the winner of the interim middleweight title fight between Robert Whittaker and Yoel Romero.
However, with the newly crowned interim middleweight champion Whittaker suffering a knee injury following his win over Romero at UFC 213, Bisping was left with no opponent once again.
"GSP" later went on Bisping's podcast, declaring that he was still interested in a fight and that it would hopefully happen in November, but during the recent pre-fight press conference for UFC 214, White claimed the ship had sailed.
The saga took another twist as White performed a u-turn following UFC 214 on Saturday (29 July), claiming that a Bisping vs St-Pierre fight was likely to happen.
"That ship f*****g turned around and sailed back," White said in the post-fight press conference. "Michael Bisping will fight. Michael Bisping will show up and he will fight."
White also claimed that the performance of welterweight champion Tyron Woodley played a role in his decision as he defended his title against Demian Maia in what was a dull fight where the fans started booing.
"Listen, when you break a record for the least number of punches thrown in a five-round fight, when you beat it and it was like 130 and these guys threw 60 or something like that, that sums it up," White added.
"If you get booed out of the arena, that's not good. That's not how you make your money. If people don't want to watch you, that's a bad sign."
Update: Georges St-Pierre has since signed the contract for his fight with Michael Bisping to officially take place in Madison Square Garden.