The Walking Dead has beat stiff competition at the videogame Baftas to win the award for Best Story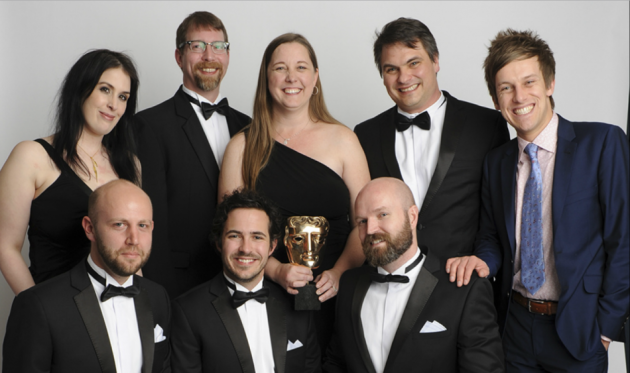 It's not until recently that critics and consumers have really demanded good storytelling from videogames. From the early part of their life, right up until the early noughties, games placed spectacle and action ahead of drama and plot, a sentiment mirrored by Doom creator John Carmack's legendary assumption that: "story in games is like story in porn; people expect it to be there but they don't care if it's not."
Especially after games like BioShock and Half-Life, that's all changed now, with the ninth British Academy Games Awards promoting the best in videogame writing talent via its coveted Best Story award. Rhianna Pratchett, who recently penned the excellent reboot of Tomb Raider, presented the Bafta, with nominees including Dishonored, Far Cry 3, Mass Effect 3, Journey and Thomas Was Alone.
The Bafta eventually went to The Walking Dead however, an episodic, downloadable game based on Robert Kirkman's comic books about a post-apocalyptic USA. Co-written by English screenwriter Gary Whitta and Monkey Island designer Sean Vanaman, The Walking Dead impressed critics in 2012 with its subtle mix of action, horror and melancholy.
Players control Lee Everett, a middle-aged ex-history professor who falls in with a ragtag bunch of survivors sheltering from the zombie apocalypse. Through difficult moral and dialogue choices, players can either develop or damage their relationships with other people in the group, most importantly of all Clementine, a nine-year old girl who Lee is trying to protect.
It's a sad, slow work of drama that refuses to give players any trite solutions and remembers every decision they've made. Oppose somebody in an argument for example, and later on, when you're in trouble, they might refuse to come and help you.
IBTimes UK spoke with Dan Connors, CEO of Telltale Games which develops The Walking Dead: "It's negative for us to not work on storytelling and making better stories. I think we're really at a jumping off point right now...Everything that happens on the story side is going to benefit games overall."
The Walking Dead, which was recently ported to iOS, also took the award for Best Mobile Game, although voice actors Dave Fennoy and Melissa Hutchinson, who play Lee and Clementine respectively lost out in the Best Performer category to Thomas Was Alone's Danny Wallace.