Danny Wallace has beat competition from Uncharted and Assassin's Creed to be crowned Best Performer at the British Academy Games Awards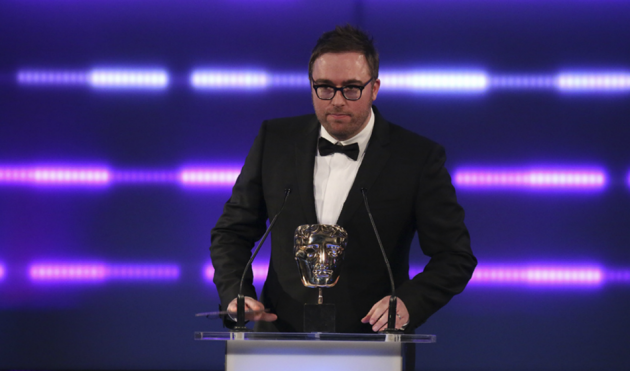 Voice actors have a rising profile within the videogame industry, with more and more studios putting performers at the front and centre of their work. The Last of Us director Neil Druckmann has been very talkative about his process with actors Ashley Johnson and Troy Baker, while Nolan North, star of Uncharted, has quickly become the industry's first legitimate leading man thanks to bunch of high-profile roles in games like Assassin's Creed and Spec Ops: The Line.
Games are not quite at the same point as films, where names and faces are a selling point at the box art, but nevertheless, performers are gaining the attention they deserve.
Though long over-looked by the game industry, the cream of voice acting talent was honoured at this week's British Academy Games Awards, with several gaming stars nominated for the Best Performer category. The Walking Dead leading man Dave Fennoy was nominated, as was his co-star Melissa Hutchinson. Also up for the Bafta were Adrian Hough, who played Haytham Kenway in Assassin's Creed III, Nigel Carrington for his work on Dear Esther and, naturally, Nolan North, for his performance in Uncharted: Golden Abyss.
The award eventually went to British author and columnist Danny Wallace, who narrated experimental indie hit Thomas Was Alone. Developed solely by former Bossa Studios designer Mike Bithell, Thomas Was Alone has players control two different shaped blocks which you can jump and bounce on top of each other to navigate tricky platforming puzzles. Wallace's performance as narrator gives the two shapes character, describing how the short, fat block eventually becomes cross with the more agile, tall, thin block.
There's a kind of Laurel and Hardy dynamic between the two, whereby everything the tall block does makes the fat block annoyed; it's an experiment into videogame storytelling, with Bithell and Wallace managing to create a popping narrative despite having two featureless rectangles as main characters.
"I'm really excited about all the things that are happening in games, with the indie community and all that stuff," Wallace told IBTimes UK. "The support that they [BAFTA] is giving to games and the industry is really going to help shatter some perceptions and show it as the art form it is. It's a creative hotbed of incredible people."