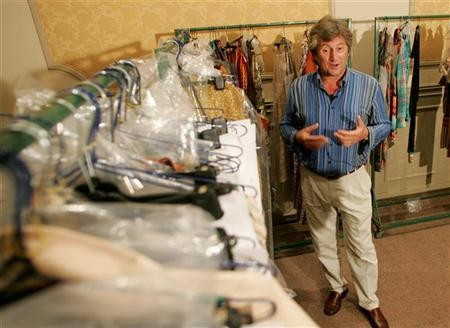 The head of one of Italy's most exclusive fashion houses has been reported missing along with his wife and fellow passengers travelling aboard a light aircraft that disappeared off the coast of Venezuela.
Vittorio Missoni, head of the Missoni label, was on board the plane, which vanished after losing contact with air traffic controllers, a company spokeswoman has confirmed.
The aircraft lost contact shortly after take-off from the resort of Los Roques, a group of islands off the coast of Venezuela known for their pristine beaches and coral reefs. The plane was last heard of 10 miles south of the archipelago, as it flew over the sea.
Also on board the aircraft were Missoni's wife, Maurizia Castiglioni, Italian businessman Guido Foresti and his wife Elda Scalvenzi, and two Venezuelan crew members. The two couples had been on a fishing trip.
"The Missoni family has been informed by the Venezuelan consulate that Vittorio Missoni and his wife are missing, but we don't know any more," said Maddalena Aspes, speaking on behalf of the Missoni company.
It is understood that Missoni, 58, and his wife had spent Christmas and New Year at Los Roques. Missoni is the company's marketing director, and works alongside his brother Luca, the creative director, and sister Angela, who designs both women's and men's wear.
According to the Corriere della Sera newspaper, the pilot of the Britten Norman BN2 Islander plane was 72-year-old German Merchan. Venezuela's interior minister said the plane was expected at Simon Bolivar International Airport in Caracas and was declared missing when it failed to arrive.
Friends and relatives of those missing were reportedly rushing back to the family's hometown of Sumirago, 30 miles north of Milan, hoping that the plane might have been diverted. Italian foreign ministry officials said last night that they were working with Venezuelan authorities to conduct air and sea searches for the plane.