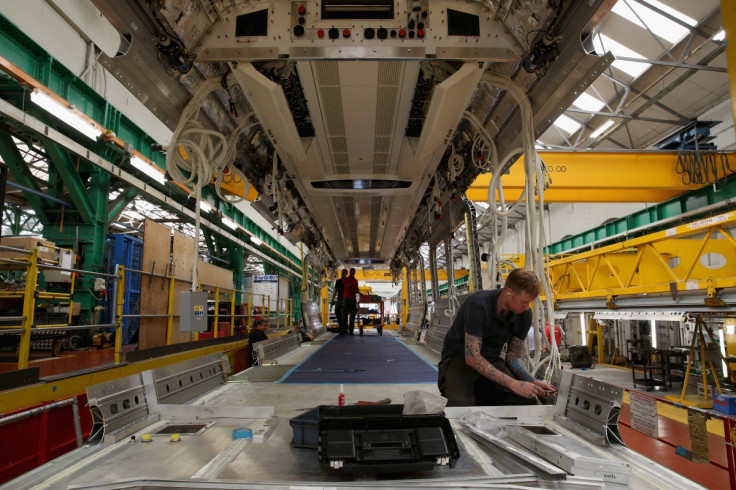 Economic growth continued to soften in the first quarter of 2016 as nationwide demand for services and manufacturing companies dipped, according to a survey by the British Chambers of Commerce (BCC). The body's chief economist, David Kern, described the results of the survey as "disappointing but not surprising" given the "mounting global and domestic uncertainties".
The findings, which are based on responses from more than 8,500 firms, revealed that the key indicators were either static or fell. In February, industrial production experienced a sharp decline, raising fears about the UK economy.
"Our latest survey results suggest that the UK economy is in a holding pattern," said BCC acting Director General Dr Adam Marshall. "While the picture is static overall, there are clear indications that economic growth is continuing to soften. From sales and orders to confidence and investment intentions, many of the business indicators we track are at a low ebb."
"The softening environment should be a wake-up call for Westminster. Further action is likely to be needed to support business confidence, encourage trade and underpin investment in the months ahead," added Dr Marshall.
The results showed some cause for concern as fewer manufacturing firms either expanded their workforce in the last three months, or are looking to do so in the next three months. In the services sector, 68% of firms are struggling to recruit – the highest level for 18 years. But more companies in the sector are looking to grow staff levels in the coming three months.
Without referring specifically to the upcoming EU referendum on 23 June, Kern said: "Although GDP growth for the previous quarter was upgraded slightly, our survey points to a slowdown in Q1 2016. This is the inevitable consequence of mounting global and domestic uncertainties, but it is nevertheless concerning that the vibrant and dominant services sector is likely to face mounting challenges in the next few years.
"The mediocre employment balances are a warning that we cannot afford to be complacent about the continued dynamism of our labour market," he added.
The survey revealed historically low confidence in turnover and profitability, prompting a sharp response from the shadow business secretary. "The picture of softening growth and fading confidence shown in this survey reflects in my conversations with businesses up and down the country," said Angela Eagle.
"It is clear that the warning lights are flashing red on the economic dashboard. At his shambolic Budget last month, the Chancellor had to downgrade projects for growth, investment, and wages," the Labour for Wallasey added. "On Friday we heard that the last quarter saw the biggest decline in productivity since the global crash in 2008. The Chancellor's 'plan' is clearly not working."