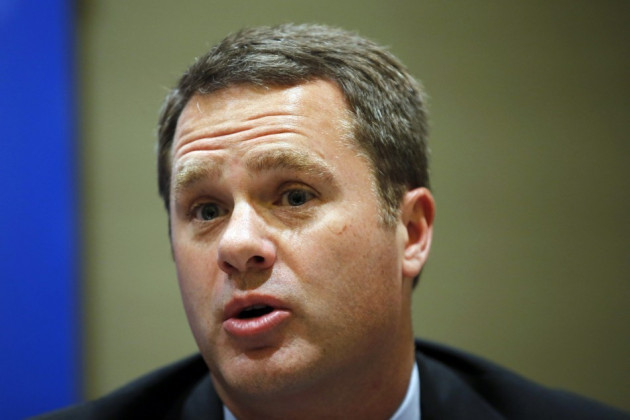 US retail giant Wal-Mart is expanding its operations in China, as the company retools its strategy for international markets, following its partial exit from India.
Wal-Mart is planning to open up to 110 facilities in China between 2014 and 2016 after having opened 30 so far in 2013, Reuters reported at a press event by the company in Beijing.
Meanwhile, the company has closed 11 non-performing stores in the country and is looking to close 15-30 others over the next 18 months as part of a rationalisation process.
Wal-Mart said last week that it will close 50 poorly performing stores in Brazil and China.
China's Changing Retail Landscape
Wal-Mart is operating more than 400 retail hypermarkets, Sam's Club stores and distribution centres in more than 160 cities across China, the world's most populated country.
The company's annual revenues in the country slowed down, due to stiff competition from local retailers and the rising interest of consumers to shop online, shunning brick-and-mortar stores.
This paradigm shift in consumer behaviour has prompted the company to start e-commerce operations in the country. In 2012, Wal-Mart bought a controlling stake in Chinese online store Yihaodian, which provides same-day delivery services to customers.
Wal-Mart's e-commerce business grew about 30% in the first half of 2013, according to Wal-Mart China CEO Greg Foran.
The company's leading competitors in China include Sun Art Retail Group, a joint venture between Taiwan conglomerate Ruentex Group and French retailer Groupe Auchan, and China Resources Enterprise, which in August teamed up with British retailer Tesco.
International Strategy
Earlier, Wal-Mart International CEO Doug McMillion said that the company is reducing its planned new store space in international markets to 14 million square feet from 20 to 22 million square feet.
The forecast cut comes after the company ended a joint venture in India with Bharti Enterprises, primarily due to tough foreign investment regulations in the Asian country.
"We created a franchise in retail with Bharti in the hopes that there could be a potential freeing up (of foreign direct investment) that would allow it to potentially be the base of the business. But frankly, the FDI has passed," Scott Price, president and CEO of Walmart Asia, said on the sidelines of the APEC conference in Bali, Indonesia.
The company will continue to operate its Indian wholesale business, where restrictions on foreign operators are less strict.
Wal-Mart, which operates 6,200 stores outside the US, recorded $135bn (€98bn, £83bn) in sales in the year ended 31 January, representing 29% of its total sales. Nevertheless, the international growth rate has slowed down since the global financial crisis.
Same-store sales, representing sales at stores open at least a year, fell in Canada, Japan, Mexico and Central America in last quarter, while customer traffic declined in Canada, Brazil and China.
In order to offset falling sales abroad, Wal-Mart is planning to bolster its operations in home country, adding more than 500 stores over the next two years.