Negan is finally coming to wreak havoc on The Walking Dead series and actor Jeffrey Dean Morgan, who plays the brutal villain, recently spoke about what fans can expect from his character. "As far as I know, it's going to be very much parallel to the comic books," Morgan teased during a recent interview with TV Guide. "If you know what's coming, then I don't have to tell you."
Fans who have read TWD comic books might know what Morgan is talking about. The actor went on to tease a hugely popular and defining moment from the comics involving Negan and his famous weapon of choice — a barb wire-wrapped baseball bat named Lucille. "I'm no p---y! I don't mind handling a baseball bat!" Morgan stated. "I feel real comfortable with Lucille in my hands, let's say that."
Warning: Big spoilers ahead
Negan, a notorious villain, was introduced in the comics in The Walking Dead #100. He is known as the leader of a group called The Saviors. Negan is part of one of the most defining moments of TWD comics where he brutally kills Glenn with his bat.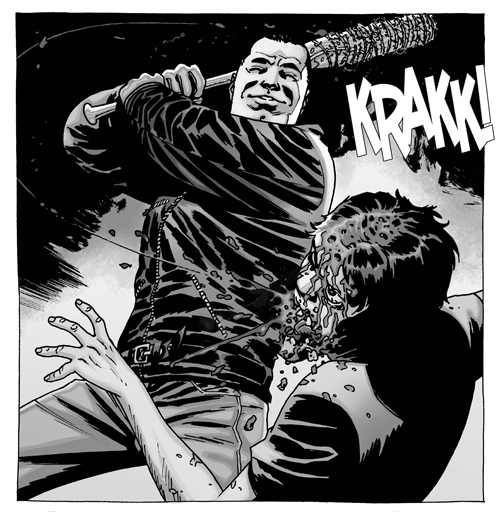 Even showrunner Scott M. Gimple teased that Negan's storyline on the show will be similar to the comic books, which clearly means that Glenn is in big, big trouble.
"If you have read the comics, there are a lot of moments directly out of the book when it comes to the Saviors. And then some really cool expansions of the comic story. And some hard left turns from the comic story that do eventually wind up with a lot of very familiar small scenes from the book and big scenes from the book," Gimple told Entertainment Weekly. Negan is rumoured to appear in The Walking Dead season 6 finale episode.