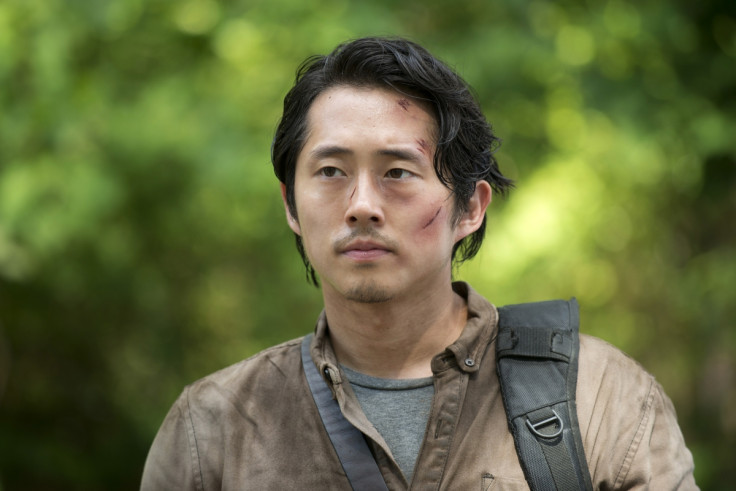 There are a lot of interesting things happening on The Walking Dead season 6: Daryl has run into The Saviors, Glenn's fate is still up in the air and anarchy brewing in Alexandria. Moreover, the much-awaited iconic TWD comic book scene involving Negan has leaked online, leaving fans on the edge.
Warning: Potential spoilers for The Walking Dead season 6 ahead
Now, those who are waiting to know about Glenn's fate with regards to what happened in episode 3, can rest easy. Glenn was seemingly killed off by the Walkers in that episode, the makers have been basking in this "Jon Snow moment" of theirs giving fans rather cryptic statements about Glenn's fate.
As a result, fans have been hoping that Glenn could still be alive and will return in one of the upcoming episodes. Well, The Spoiling Dead Fans Facebook page seems to have some clarity on that front.

TSDF have so far been super accurate with their spoiler reports and previews for TWD season 6 episodes. But we still suggest you take the following information with a pinch of salt.
In its latest Q&A post about the upcoming episode, TSDF reveals that Glenn is alive and escapes by hiding under the dumpster and waiting it out. "Glenn basically waits it out until the walkers leave. Enid spots Glenn first from a roof and throws him some water down after he gets out."
The post goes on to reveal that Glenn makes it to the "outskirts of Alexandria" and "releases the balloons he had to signal he survived the mission".
The last time we saw Glenn he had fallen into a herd of Walkers and it looked like his guts were being ripped out through his chest. The Walking Dead show producers refuse to confirm Glenn's status, but teased fans will get to see him again in some way.