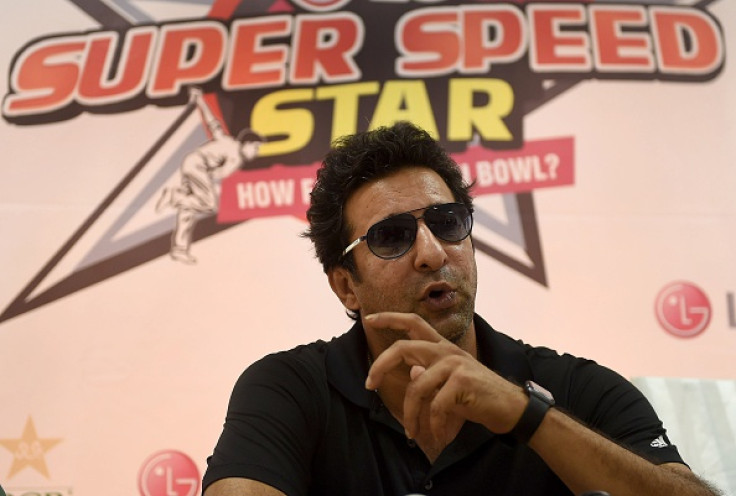 Pakistan bowling legend Wasim Akram has expressed concern at the current state of One Day International (ODI) cricket in the country claiming it is playing matches like it was the 1990s.
Pakistan are currently in action in the ODI series against England where they are struggling, losing the first two games to the hosts who have won by comfortable margins. The problem with the Men In Green has been the lack of form and initiative shown by the batsmen, with only wicket-keeper Sarfraz Ahmed showing fight, scoring 105 in the second ODI on 27 August, thereby becoming the first Pakistan batsman to score an ODI hundred at Lords.
"Our psyche is that of the 90s. We have to realise that a score of 260-270 just isn't good enough. If it hadn't been for Sarfraz Ahmed, Pakistan would have collapsed before scoring 125. Even a 290-run target is easily achievable these days," Akram said as quoted by Geo News.
Pakistan's inept display in the limited overs format has also come to the notice of coach Mickey Arthur who has called on his players to step up their game. The South African has revealed that no player is certain of his place and that everyone is on notice.
"I said to the players that nobody is safe. I'm telling no secrets, nobody is 100% safe in the ODI side and the guys know that. Everybody knows they're on notice. We're going to build a team we think that can compete in a year or two's time. The invitation is there to every player, step up or we'll find somebody else who can step up, it's as simple as that."
Pakistan are currently trailing England 2-0 in the five-match ODI series and will need to win all of their games in order to secure the series. The third ODI is scheduled to take place on 30 August at Trent Bridge in Nottingham.