Watch Emma Watson give $2 life advice to the public on being a good boyfriend and hangover cures
The Harry Potter star gave out cheap advice in New York's Grand Central Terminal.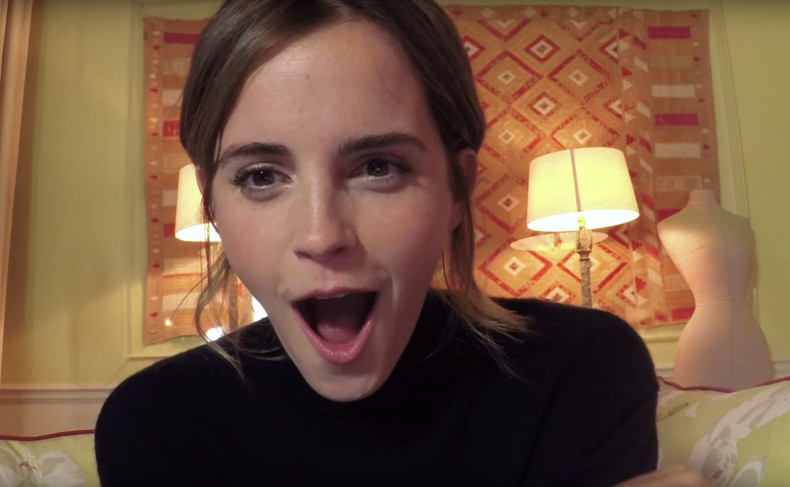 If you were passing through New York's Grand Central Station in mid-February, there was a very special offer for the public. For just $2 a pop, the actress Emma Watson would answer your questions with her best life advice.
Watson was taking part in "Derek Does Stuff with a Friend", a web series for the American magazine Vanity Fair hosted by Derek Blasberg. Blasberg wore a stall with a sign saying "advice from Emma Watson, $2" and walked around Grand Central Terminal looking for business.
Though she wasn't in the room, Harry Potter star Watson was beamed in live on a tablet, a cup of tea in her hand, and offered pearls of wisdom to travellers' questions.
"What can I get my girlfriend today for Valentine's?" asked one man.
"Go and buy her jewellery and feed her cheese," replied Watson, who is starring as Belle in a live-action remake of the Disney classic Beauty and the Beast.
One little boy asked: "How can I be a good boyfriend?"
"Just by asking the question you're an amazing boyfriend," Watson said. "I think really it's just about being kind in any way that you can. And dancing! You should dance with her. Boys that dance are so great."
Oh, and the best hangover cure? A full English breakfast, of course.
Watch the video in full.