Shia LaBeouf threatened to shoot a police officer during a racist, expletive-laden rant following his latest arrest, new footage has revealed.
Law enforcement was called to a hotel in Savannah, Georgia, at 4am on 8 July after the wayward Hollywood actor used profanities and vulgar language in front of women and children after being denied a cigarette. The 31-year-old was charged with public drunkenness, disorderly conduct and obstruction.
As he was being taken into custody, he became belligerent and launched a scathing attack on officers.
"If I had my gun, I'll blow your sh*t up," he says in the bodycam video released by police. "You put your own kind in the f****** pen for nothing, you put a white man in the pen for what... for asking a black man for a cigarette? I pay my taxes you dumb bitch."
The 31-year-old shamed star went on to boast about his wealth. "I got more millionaire lawyers than you know what to do with, you stupid bitch!"
LaBeouf is also seen telling a black officer: "You've got a president who don't give a sh*t about you and you're stuck in a police force that don't give a f*** about you. So you want to arrest white people who give a f***, who ask for cigarettes?"
The alarming footage, which appears to have been edited down, concludes with the incensed star standing against a wall and complaining that his handcuffs are too tight. "Why am I in custody? Why am I in custody?" he shouts.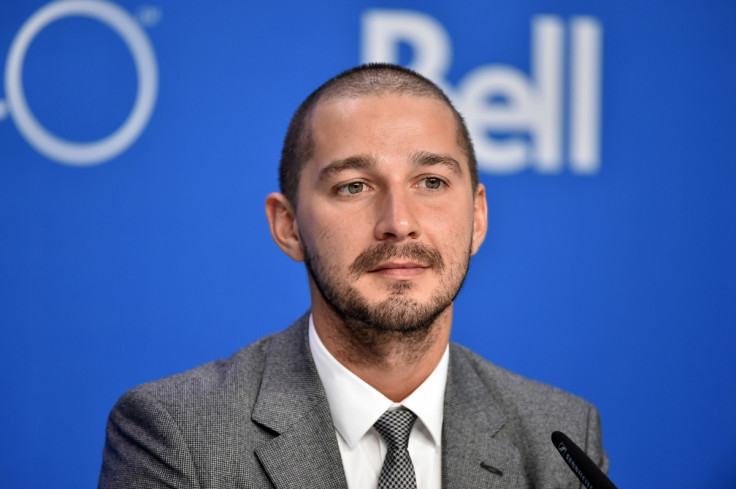 A second video shows LaBeouf continued to hurl profanities in the back of the police car on his way to jail. At one point he yells: "I pay my taxes, you dumb b****. You're about to meet my lawyer...and you'll feel like a stupid, slimy w****. Enjoy your life, that's your legacy, you f***ing coward."
This is not the first time the actor's erratic behaviour has made headlines. Despite landing his breakthrough role as Sam Witwicky in sci-fi action film Transformers, he has become better known for off-screen antics in recent years.
His multiple run-ins with the law include his arrest for assault in January following an altercation with a 25-year-old man and his public intoxication arrest in 2014 for refusing to leave New York's Studio 54 theatre.