In a controversial move, Twitter has revealed it will take real-world actions into account when deciding if applicants are worthy of the coveted blue tick.
The mark – which was this week removed from the accounts of white nationalist Richard Spencer and rally organiser Jason Kessler – is often viewed as a sign of approval. But now, the social network has confirmed that bad behaviour offline can result in accounts being unverified.
In an updated FAQ page (via The Verge), it clarified: "Twitter reserves the right to remove verification at any time without notice. Reasons for removal may reflect behaviours on and off Twitter."
Offences include promoting hate and violence, threatening people on the basis of race, sexual orientation, gender or religion and engaging in the harassment of others.
"Twitter may remove the verified badge and verified status of a Twitter account at any time," the website warned. It added: "A verified account may also lose its verified status if changes to the profile settings modify the account's original purpose.
"Previously verified accounts may not be eligible to have badges restored."
Many questions remain: How will such a system be policed? Will a team now be employed to monitor the real-world antics of controversial individuals? Who watches the watchers? At the time of writing, much remains unknown and the firm has not commented on its processes.
Alongside Spencer and Kessler – who both have real-world links to white nationalism – other accounts hit in the purge included far-right activist Laura Loomer and Baked Alaska.
Yet noteably, the majority of accounts were not completely banned. Instead, they were given the equivilent of a slap on the wrist with the removal of their little blue badges.
The reason for this new measure, Twitter explained, was because their actions on the wesbite did not technically break any rules - but their offline actions clearly did.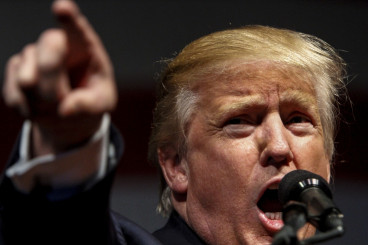 Loomer later went on a series of lengthy rants against the website, claiming censorship.
What is now clear is that Twitter is becoming stricter and, amid pressure from critics, more blue tick removals should be expected.
The website's CEO Jack Dorsey has personally acknowledged changes need to be enforced.
On 9 November, 24 hours after Kessler was verified, he tweeted: "We realised some time ago the system is broken and needs to be reconsidered. And we failed by not doing anything about it."
And, as previously reported this week, a new verification process is currently in the works.
"We are conducting an initial review of verified accounts and will remove verification from accounts whose behaviour does not fall within these new guidelines," it pledged. "We will continue to review and take action as we work towards a new programme we are proud of."