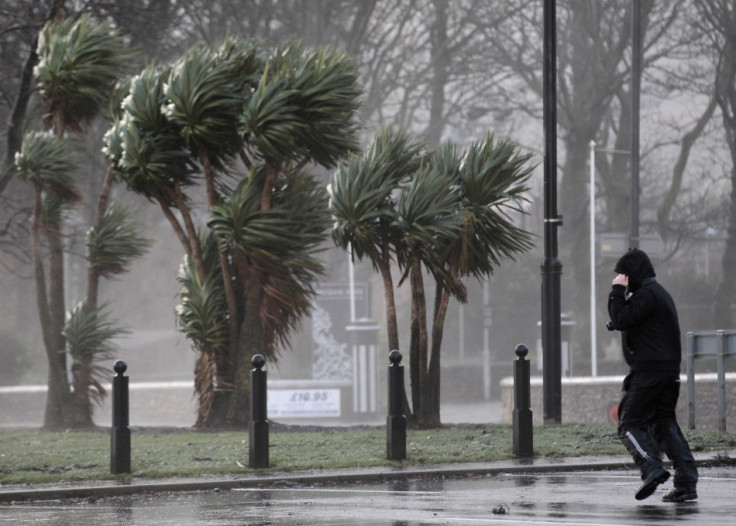 Two major storms are expected to whip through London and the rest of southeast England, forecasters have warned.
High winds with speeds reaching up to 70 mph and heavy rain are predicted in these areas. The warnings are effective for 30 hours starting Tuesday evening.
Motorists have been alerted to expect extreme conditions during the next two days.
According to the Met Office, clouds are likely to set in by late afternoon or early evening on Tuesday. High winds with speeds in the range of 60 to 70 mph will lash London and the southeast.
According to experts, the current month is likely to become the stormiest December in 82 years. Tim Hewson, chief forecaster at the Met Office, has said: "There is some uncertainty in the forecast for later in the week, but there is potential for a significant storm and we are keeping a close eye on the situation as it develops."
Wednesday is likely to see winds up to speeds of 30 to 40 mph, the Met Office update has added.