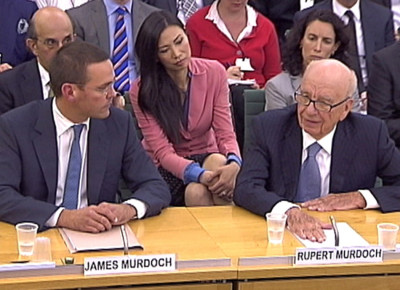 Following the News of the World phone hacking scandal, Wendi Deng has emerged as the unlikely star of the British Culture, Media and Sports Select Committee on Tuesday, July 19, 2011.
The 42-year-old Deng did not hesitate when it came to protect her husband and spontaneously jumped forward to slap a protester, Jonnie Marbles who had a pie aimed at Rupert Murdoch's face.
Deng has since been praised for her quick reflexes and fighting spirit, becoming an instant online sensation with Twitter users, who have now funnily nicknamed her the "smack down sister".
While the mogul's wife had until now insisted she preferred to stay out of the limelight, let us come back on the moment that made her world famous and look at the different styles she sported throughout the years.