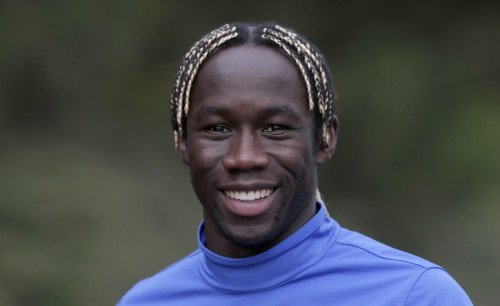 Arsene Wenger has expressed his desire to retain Bacary Sagna but admitted that Arsenal are nowhere close to agreeing an extension for the defender's stay beyond this campaign.
Sagna's contract at the Emirates runs out at the end of the season and the Gunners's manager believes that a move away from north London will not work in favour of the right-back.
Last month, the 64-year-old had confirmed that negotiations have been taking place to extend the defender's stay at the Emirates. But so far, the Frenchman has not been able to arrive at a successful conclusion in attempts to secure his compatriot's future at the club.
"We are always in negotiations with him and we always try to be fair with our players. When I say I expect [him to stay], it's more that I want [him to stay]. I hope that in the end I am right. We are not close at the moment," Wenger told Arsenal's official website.
"He's fantastic, he's not only a great player but has a fantastic attitude. You know when you start the game that Bacary Sagna will give you 100 per cent commitment and, no matter where you play, against whom you play, he will just commit 100 per cent."
"That is a fantastic guarantee. I believe that his future is here and any other decision would be wrong," Wenger added.
Sagna has regularly featured in the Arsenal lineup since joining the club in the summer of 2007. With Carl Jenkinson as the only cover in the squad at right-back, Wenger will be eyeing a suitable replacement if the experienced defender does not extend his stay at the Emirates.
The Gunners are reportedly considering a move for Feyenoord's Daryl Janmaat in the summer as a replacement for the French international.
A Daily Mirror report suggests that the club officials have only offered Sagna a two-year-deal worth around £70,000 per week whereas the right-back is holding out for a three-year-deal with a better pay package.
Sagna, who will be free to join any club in the summer had been linked with a move to Galatasaray last month. The Turkish outfit are reportedly still interested in acquiring the defender's services in the summer and will face competition from Ligue 1 giants Paris Saint-Germain and AS Monaco.